We recently made the decision to home educate Cherry and Tiger and as a result I've been trying to find ways to make learning fun because she isn't the type of learner that can sit down and practice. It has to be a game of some kind.
Yesterday I made a DIY abacus out of an old cardboard box. I love upcycling materials for craft projects and this was so cheap and easy to make.
To make this DIY Abacus you will need:
– A small / medium sized cardboard box
– Yarn
– Hama / Perler Beads
– A glue gun or some strong glue
I started by measuring the cardboard box, then worked out how many lines of beads I could fit on, I thought I'd marked out ten but I somehow ended up with eleven!
I was going to use my craft knife to make the holes but couldn't find it so used my nail file instead.
Then I threaded some yarn up through the hole and added ten beads, I used Hama / Perler Beads and alternated the colours so they were easier to see.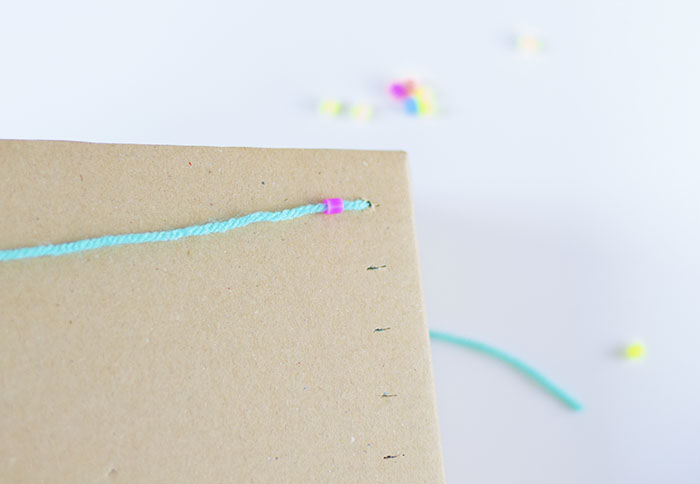 When I had threaded yarn through all the holes I tied them at the back and used my glue gun to secure the knots. I also glued them around the holes just to stop them sagging.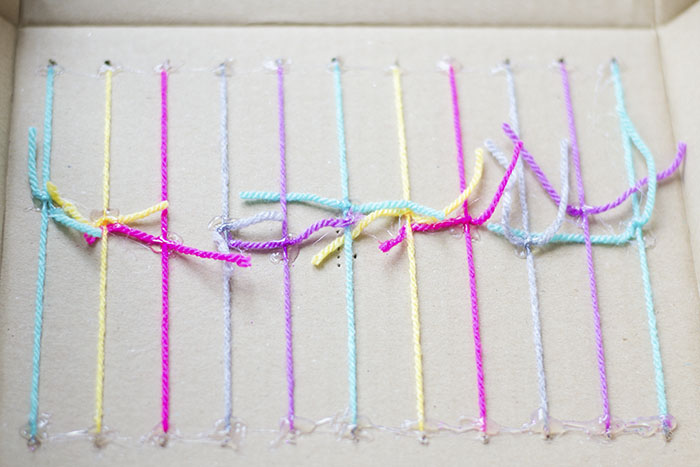 Then I used my glue gun to close the box resulting in this DIY Abacus.
It's not only great for maths and numbers but also a way of teaching colours to younger children, especially if you use as many as I have!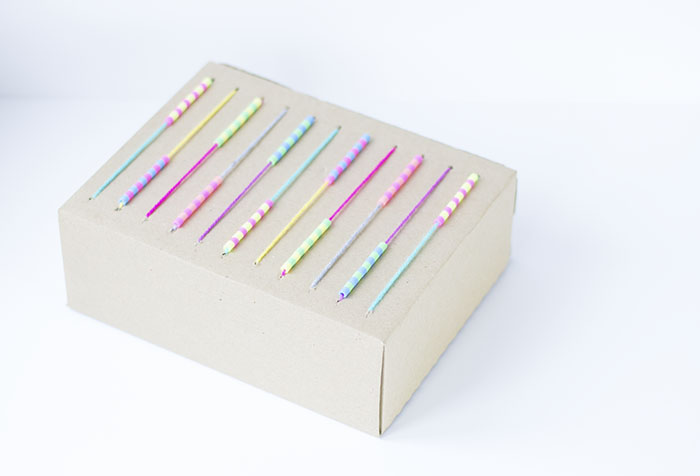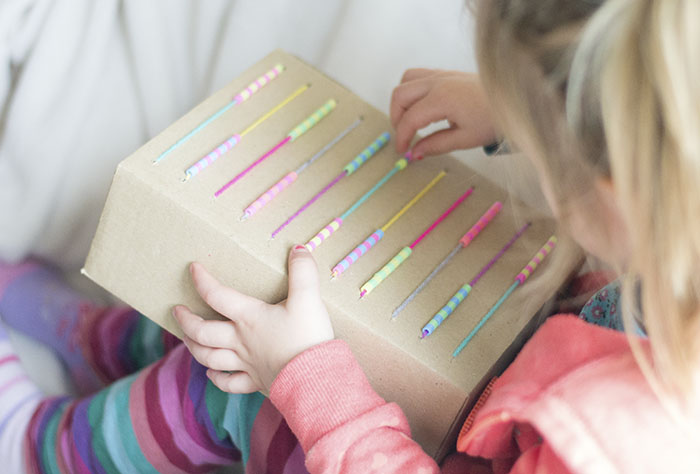 More cardboard crafts for kids…
These cardboard shape necklaces are great fun to make, kids can decorate them in with paint and glitter before wearing them.
These cardboard photo frames are wrapped with yarn and are really bright and colourful.
These cardboard clocks are a great way to teach kids to tell the time.
These Easter Egg glasses are fun to make at Easter.
If your kids are too young for a real glass mirror then why not make a no glass cardboard mirror?
This swimming pool for dolls has been made from an old cardboard box.
And how about making a giant doll's house?
Or a dolly garland?