Junk modelling is so much fun and a great way for kids to use their imaginations when crafting. We visited a scrapstore near us in the summer and found all kinds of wonderful things that have been lying around for months waiting for us to find a use for. Then yesterday we finally got around to crafting with them. I have no idea what the plastic cones were originally used for but they had loads in there and there is so much you could do with them.
We have been learning about space at the moment so we decided to make aliens to fit in with that theme but the great thing with this is you can make absolutely anything. Even if you haven't been to a scrapstore then you can use things you would naturally be getting rid of, big old yoghurt pots, toilet rolls, milk cartons, cereal boxes.. all the things you would usually chuck out can be great for crafting with. We have made a hat out of an old cereal box before so you really can put old rubbish to good use!
For this junk modelling activity we used…
– Plastic cones
– Felt
– Pipe cleaners
– Card
– Glue gun
– Scissors
I laid all the materials out on the table, with the exception of the glue gun, and then the kids came up with the idea of what to do. Cherry comes alive when she is crafting and knows exactly what it is she wants to do which is so lovely to watch.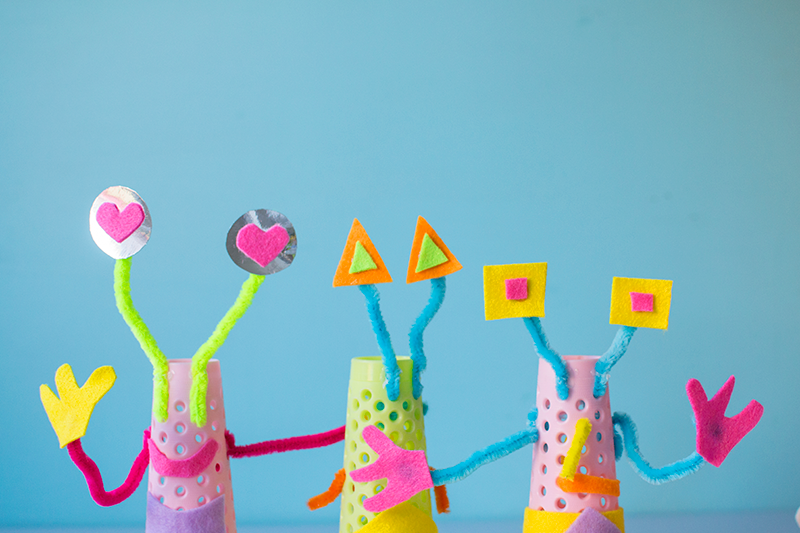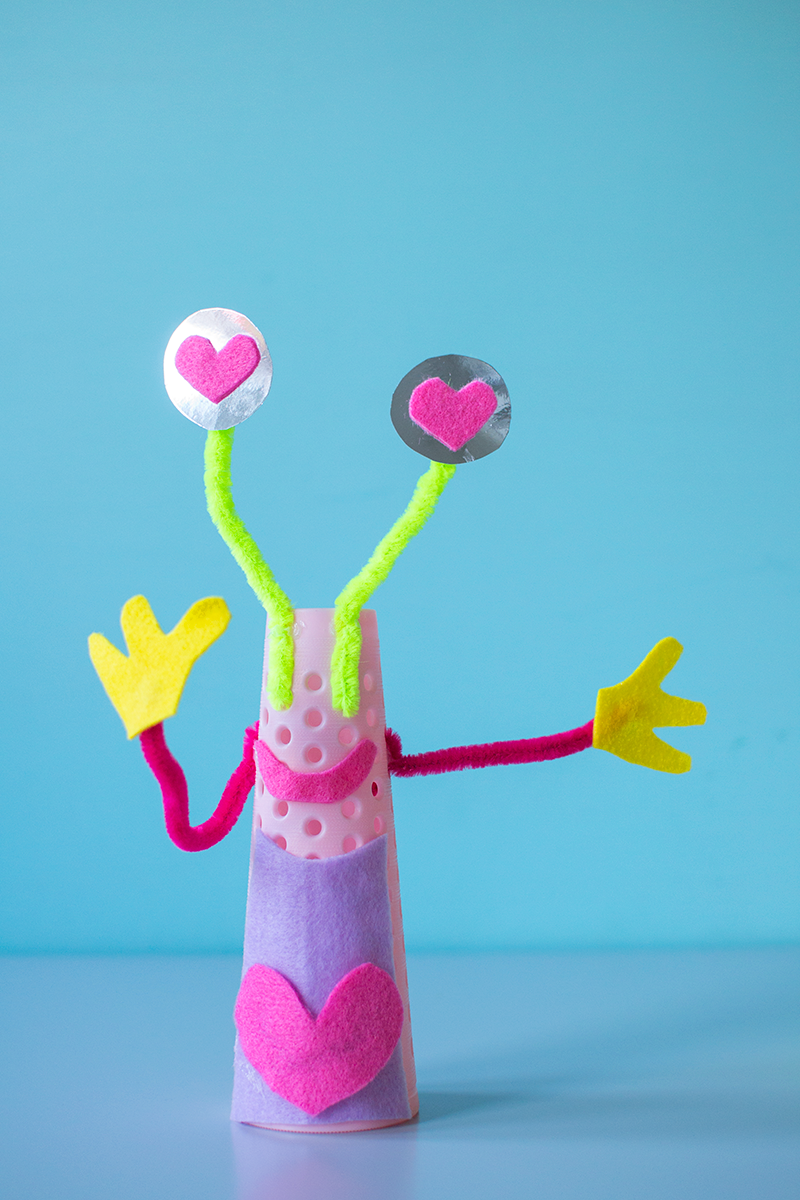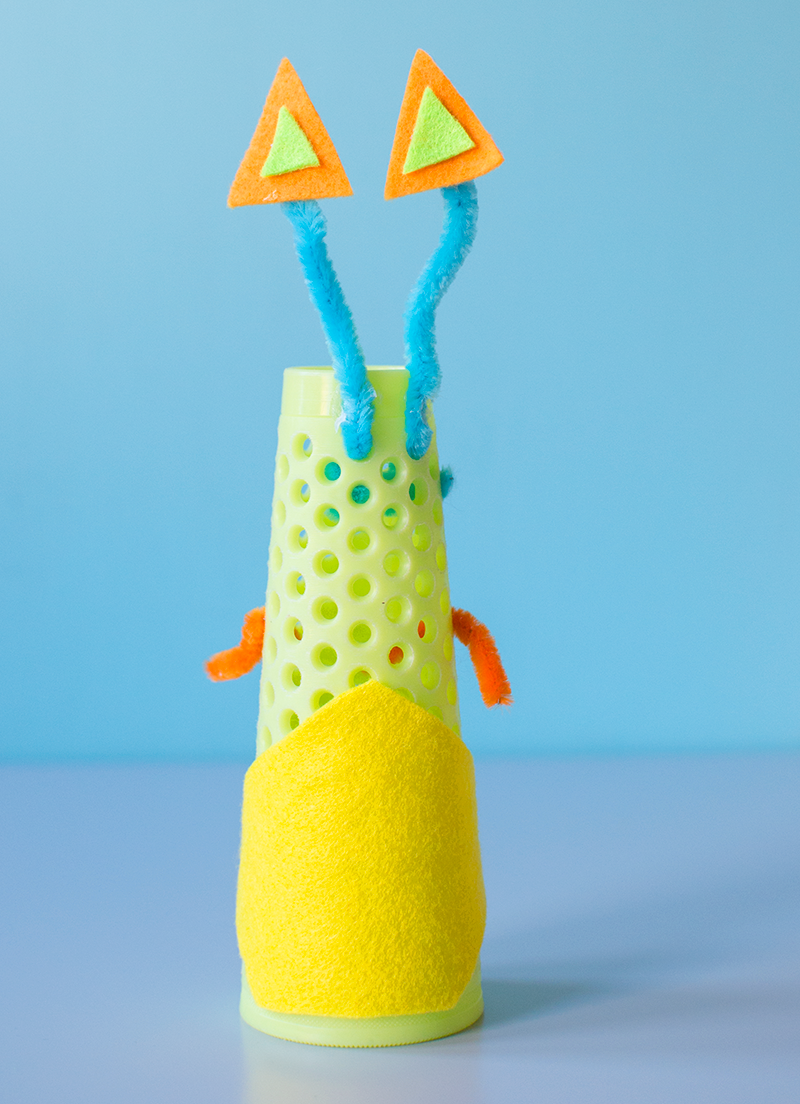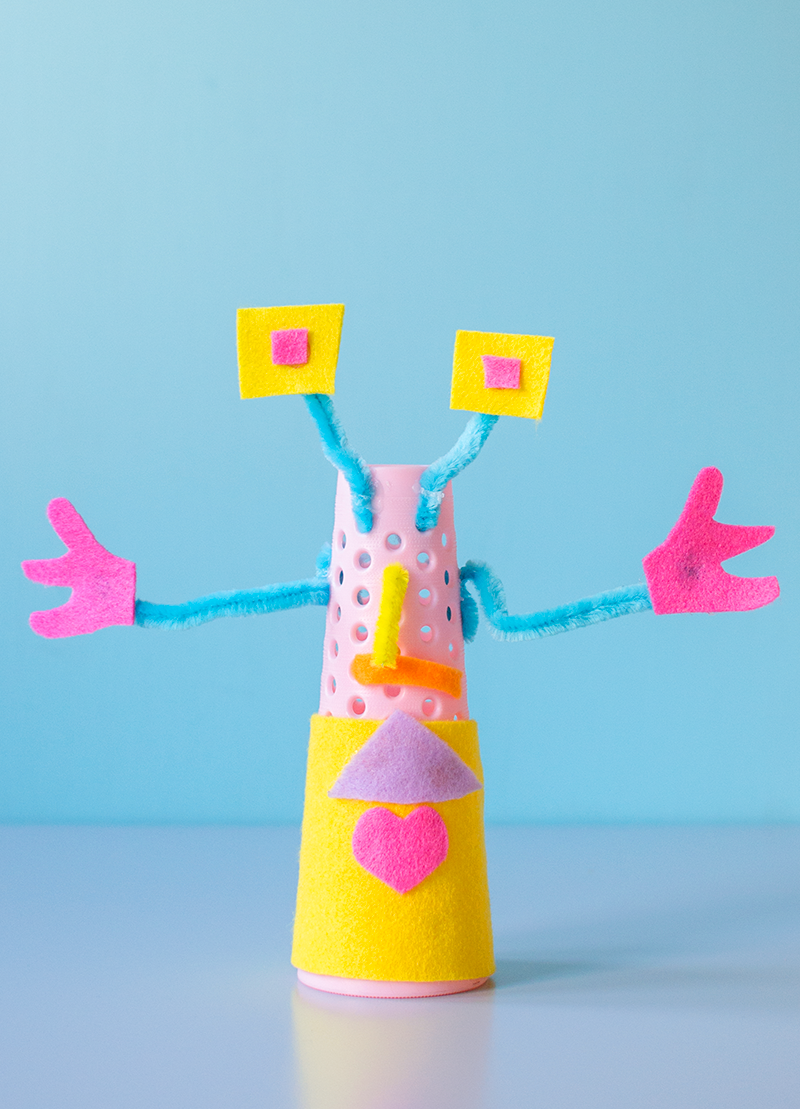 We had great fun making these junk model aliens. The pipe cleaner arms shake and wobble so it looks like they are waving and as their eyes are also on pipe cleaners you can bend them into all kinds of directions. Following on from this you could also make a big spaceship for them to go in.
If you haven't visited your local scrapstore then it's worth making a trip to stock up on supplies for this kind of activity, not only is it super cheap but it's a great way to recycle old junk.
Pinterest is great for junk modelling ideas too so do take a look their if you are looking for some inspiration.