Cherry is three and absolutely obsessed with pink, she is equally obsessed with Elsa from Frozen.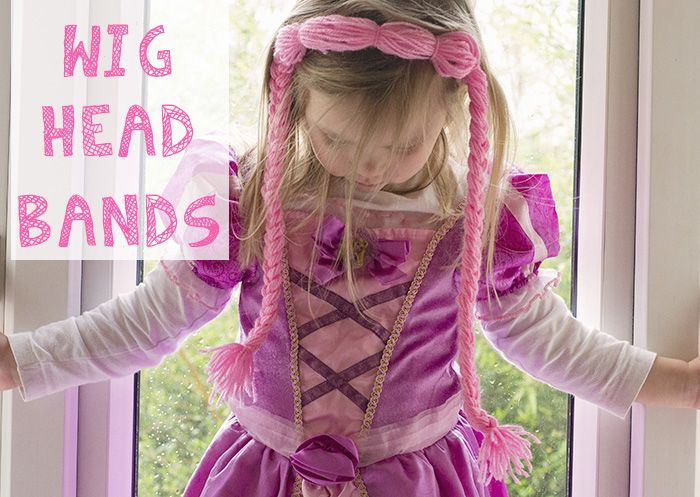 She keeps telling me how much she wishes she had pink hair and how much she wishes she was Elsa so I decided to make her wish come true.
In a way that didn't involve hair dye 😉
These wig head bands are so easy to make, all you need is yarn and a cheap head band.
I cut lots of long bits of yarn, try to make them as long as possible because they lose length after being plaited.
For the pink one I put the hair band in the middle and used some short bits of yarn to tie them to the band.
Then I plaited them.
For the Elsa one I wrapped some yarn around the band and secured it at each end, I managed to tie it as the hair band had holes in but otherwise I probably would have used a glue gun all along the underside and stuck the yarn down as I wrapped.
Then I cut lots of lengths of yarn to the top of the band and plaited down one side. When plaiting I occasionally wrapped the yarn around the band to secure it.
These are so easy to make and you can use any color yarn you like so great for fancy dress.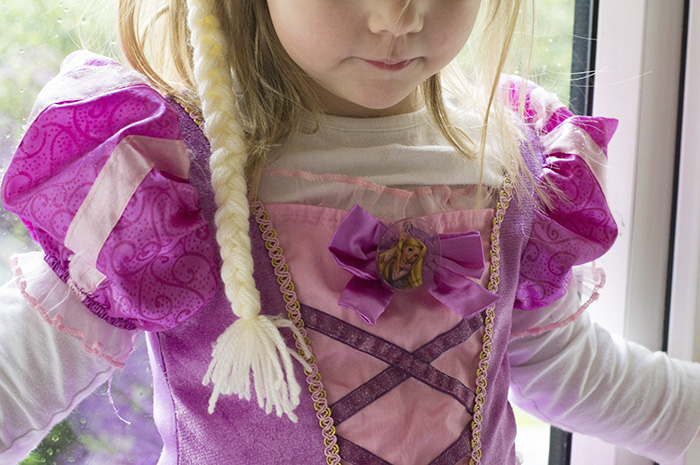 You might also like my no-sew Elsa costume which you can see here.