I love salt dough.
It's so quick and easy to make and really versatile.
All you need is:
One cup of flour
Two cups of salt
One cup of water
You mix it altogether in a bowl, adding the water a little bit at a time as you might not need to use it all. When it starts to come together mix it with your hand until it forms into a ball. Then you can do anything you like with it!
To dry it you either leave it to air dry which can take a good few days or put it in the oven on a really low heat for a few hours. Be careful not to have the oven too high or they will bubble up. I had it on 50 degrees C.
With Summer coming up we decided to make some ice-creams.
We tied string around some to hang up…
Then turned the others into necklaces…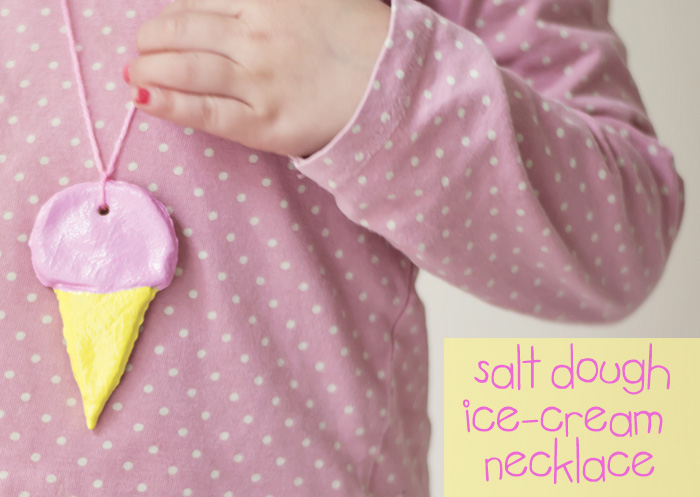 I coated the ice-creams with Mod Podge to seal them before painting with acrylic paint then putting another layer of Mod Podge on.
I have heard Mod Podge is just watered down PVA glue so I think that would work just as well. I would also avoid using kid's paint as it tends to be a bit watery and soaks in making the dough go a bit soggy.
We also made some salt-dough ice lollies which will be coming up later in the week.