So a few weeks ago (you can see the first post here) I posted about how I was taking part in the Christmas Savings Challenge with Shepherd's Friendly, now I'm back to share the results.
Trying to save money in December is a pretty difficult concept for a lot of people, it's usually the month where people spend more than normal, even if they can't afford to do so.
We don't usually overspend though, we only buy presents for our own kids now. None for any other family members and none for each other which makes Christmas a much less stressful experience, also a lot cheaper.
We've also bought our own kids presents second hand which means we've hardly spent anything on them. I started looking in charity shops back in October so I gave myself lots of time to find things, it was also useful having the kids with me sometimes as they could point out things they liked and I put them away. The only other thing we bought that wasn't second hand was a photo book each with photos of them as babies up until now. I thought this would be a nice thing for them to keep as all our photos are on my computer now and they have never even seen a lot of them.
So our best week of the challenge was week 2. We didn't go out for our usual vegan roast dinner which saved us £30 and we also decided not to buy a real tree and make our own decorations which saved us £45.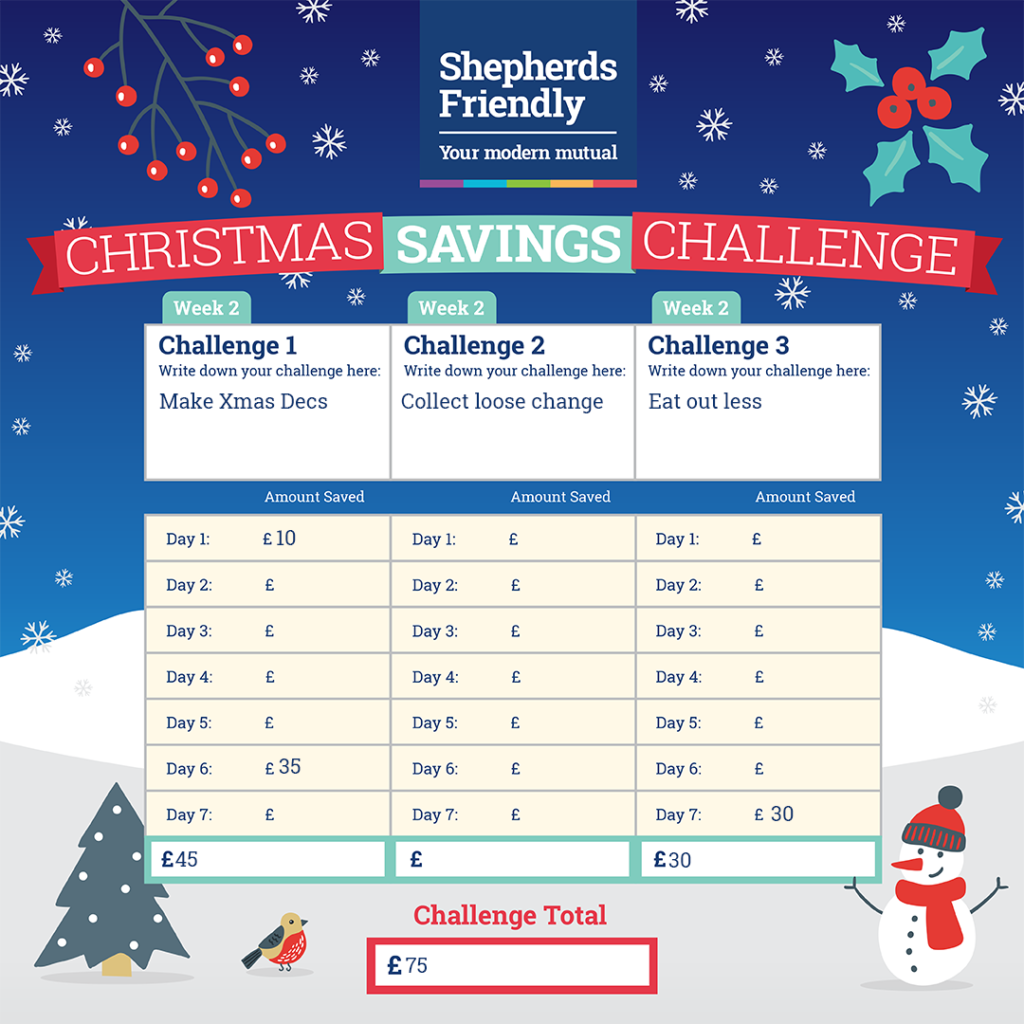 The salt dough unicorns from last year are still in perfect condition so they have been put on our tree again, and we also duplicated Cherry and turned her into decorations 😉
It was actually a good thing we made the savings that week because the last couple of weeks have been really tight with regards to finances. With us both being self-employed we never know when we are going to get paid which means that we can have spells of next to no money. This is something we are going to try and work on next year, by budgeting more carefully and not just spending like mad when we get paid!
The kids have been enjoying making lots of decorations, they've been so crafty and creative, they both have a Christmas corner in their bedroom which is full of things they've made from old cardboard boxes and pictures they've drawn. They've also spent time making us presents and wrapping them up which is so sweet.
I'm definitely going to carry forward the saving loose change in a jar challenge as that's such a good way to save up money. I'm also going to be a lot more careful with what we are spending.
Thanks to Shepherd's Friendly for working with me on this post.