Since launching my Etsy store a few months ago I've been trying to think of new designs for my crocheted dreamcatchers. I usually stick to animals but I also love cactus plants so decided that could be the theme for this one.
I've chosen a different colourway too, I usually stick to bright colours but when Wool and the Gang contacted me about the spring additions to their Shiny Happy Cotton range I fell in love with the pastel shades. I used Perfect Peach, Powder Blue and Spearmint Green in this project along with some Jog Grey.
I absolutely love Shiny Happy Cotton, do check out the crochet mandala window blind I made with some of their brighter colours.
Here is the finished dreamcatcher…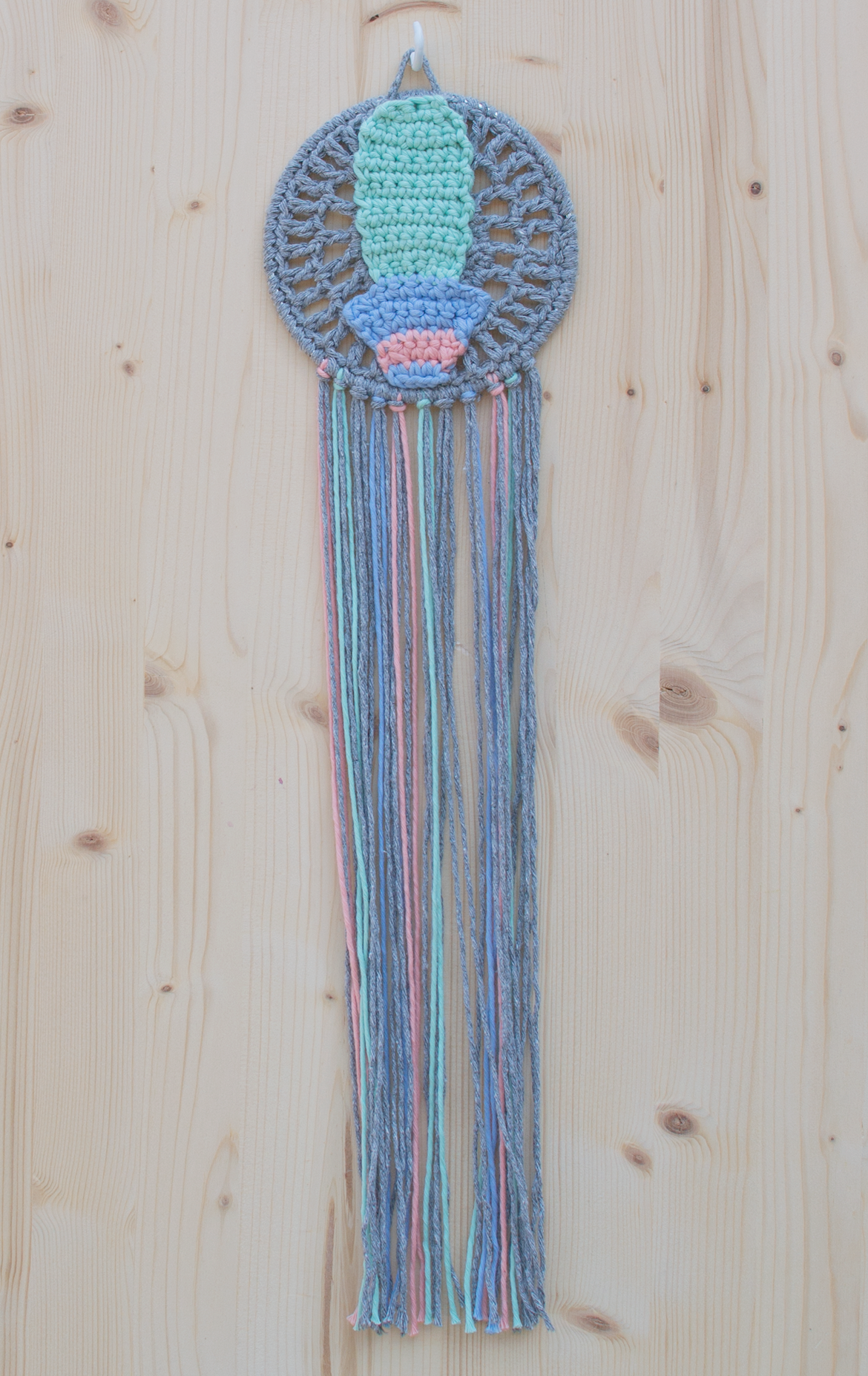 I'm planning to start writing up all my patterns soon so people can recreate them, should they wish to do so. If you can't crochet and like this dreamcatcher then I've just listed it in my Etsy shop, you can find it here.
Thanks to Wool and the Gang for sending me the yarn for this project, you can find the full range of Shiny Happy Cotton here.
If you liked this post then do check out some of my crochet tutorials..
How to crochet a foxes head
How to crochet mini jumpers
How to make a chevron crochet bag
How to crochet Minion goggles
How to crochet dreamcatchers
How to make crochet headbands
How to crochet cherry necklaces
How to crochet spooky skull necklaces
If you want to learn how to crochet but don't know where to start then I wrote this post detailing how I learnt and with a link to the video tutorial I used. I am so pleased I decided to learn how, it's my most favourite thing to do in my spare time. Watching something grow and end up as a finished item is so satisfying!