It feels like it's been ages since I last posted on here, sorry about that! We've been away twice and I've been working on a rather exciting Xmas project for a company.  I can't say too much about it as I don't know if any of my ideas will be approved but fingers crossed they will be and I will share more soon.
Now that summer is drawing to a close (something which I'm not overly happy about) we've been doing more autumn themed crafts. Day of the Dead decorations seem to be cropping up a lot, I love all the bright colours and Cherry loves bones and skeletons so we are both drawn to it as a theme.
This craft is super easy, Cherry did all the decorating herself so all I needed to do was make some little holes in the foam sugar skulls to thread some ribbon through.
I found the foam skulls in a craft shop (Hobbycraft for UK readers) but it would be easy enough to cut the skull shape out of a sheet of white foam if you can't find anything similar.
You will need:
– White foam / white foam skulls
– Permanent markers
– Ribbon
– Scissors
I found some images of sugar skulls on Google so Cherry had something to work from then she just got on with the decorating. She was really disappointed when she'd finished them all, I need to get some more now as it was a great way of keeping her entertained for a few hours.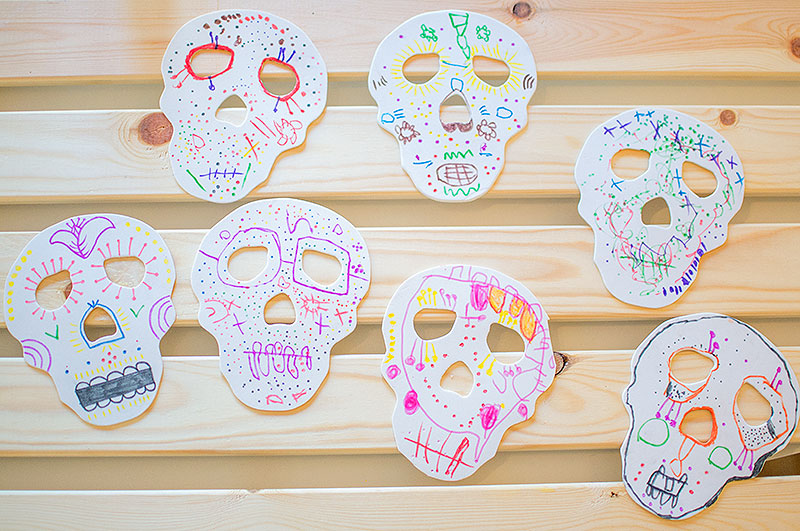 Linking up with…