If you are planning any trips to the coast this summer then make sure you stock up on lots of shells! These shell people are so easy to make and are really fun to play with too.
You will need:
– Shells
– Lolly Sticks (mine were shaped like people)
– String for hair
– Washi Tape
– Glitter
– Pens
– Shiny Button Stickers
– Glue Gun / Strong Glue
Start by getting your lolly sticks ready, I was going to use extra wide ones had I not found these people shaped ones. These did actually have feet sticking out but they didn't look right so I cut them off.
I stuck washi tape on the sticks to make their clothes, legs and feet and then drew some eyes and a mouth on with a pen.
I made the hair out of the string.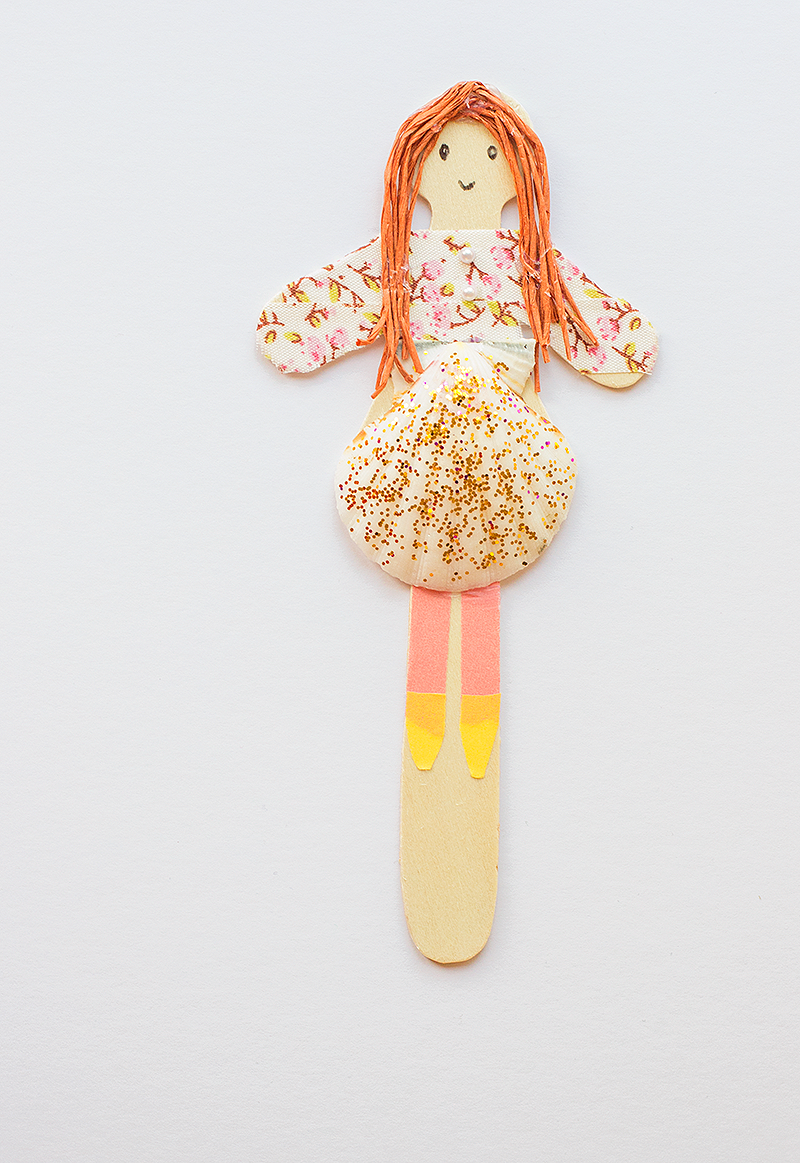 Then I glued the hair and shells on with my glue gun to make sure they don't fall off. The buttons were little stickers we also found in a craft shop.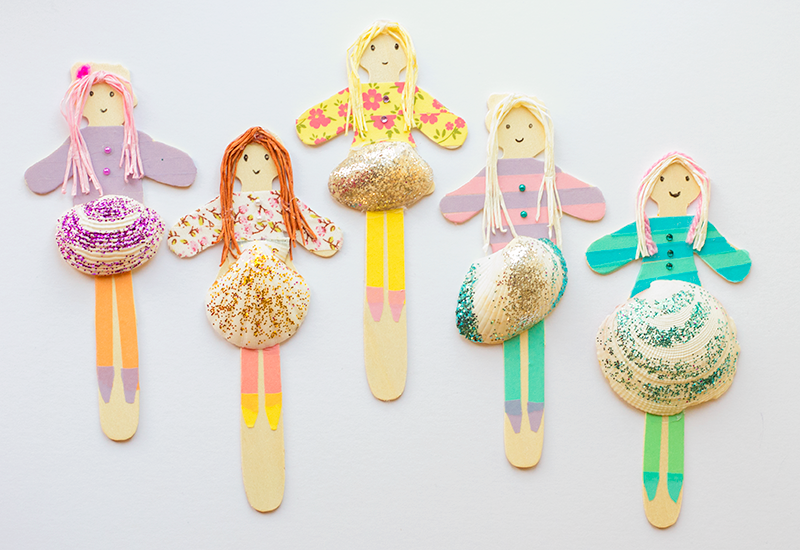 Then we made a little stage for them and used them as puppets.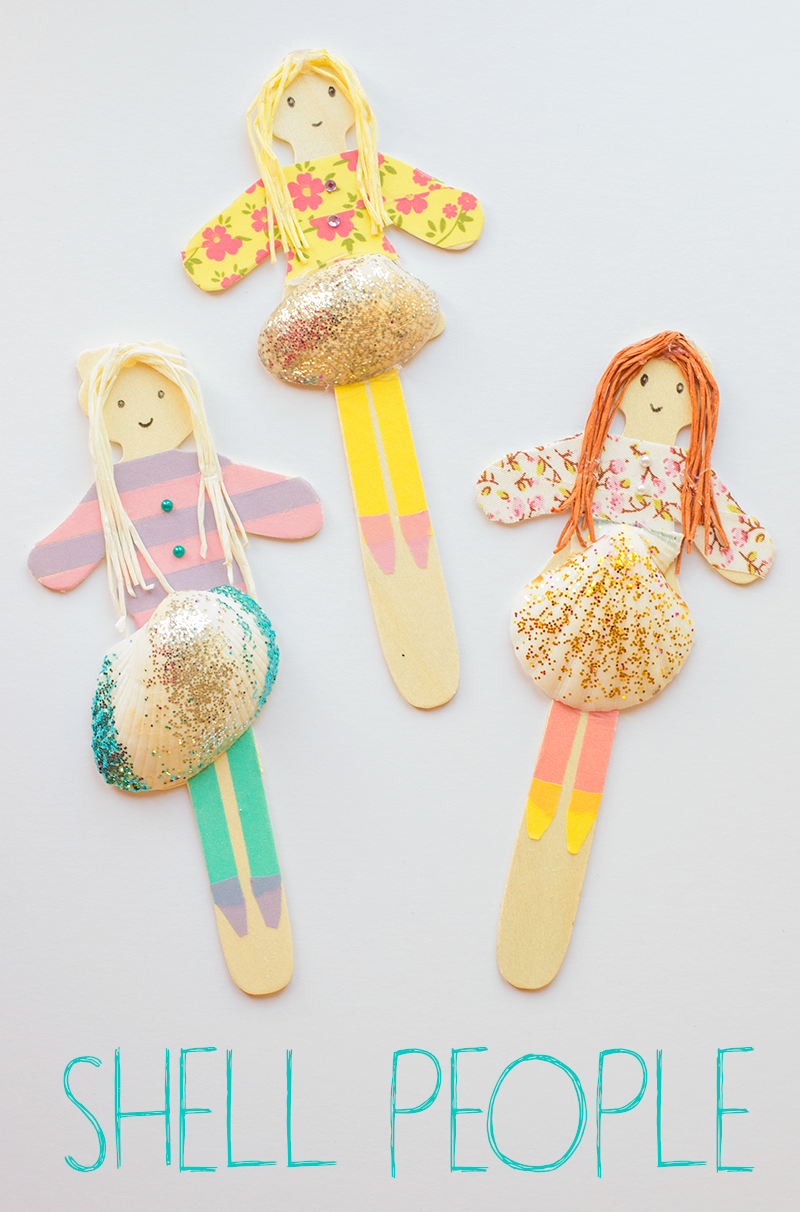 These Shell People have been featured on Fun Craft Kids.