These stick flags are super easy to make.
The weather has been so nice for over a week now (perfect for outdoor crafts!), it's so unusual in the UK to ever get such long spells of sun so we have been making the most of it by spending nearly all day, every day in our garden.
The kids love it out there and will happily play for hours with nothing more than some stones and a pot of water.
Today we made some bunting flags with some of the sticks that we found lying on the floor around the trees, it is a perfect activity to do in your garden on a summer's day and I promise you they are so easy you don't have to be remotely crafty.
The ones below were made by the kids. All I did was fold some crepe paper (you could use any paper but I had a big pack of this that needed using up) in the shape of a triangle around a stick. I used a stapler to join the two sides together, then put a staple at the top to stop them falling down. You could also glue them if you wanted the flags to last longer. Or use the method I used below for the material bunting flags.
Then I let the kids paint them. Cherry also had to sprinkle them with glitter, everything has to be sprinkled in glitter!
While the kids were painting theirs I made some with some material scraps that we had lying around.
I folded the material over then cut two holes next to the stick (one at the top and one at the bottom) so I could tie a little bit of string through the holes to secure the material in place…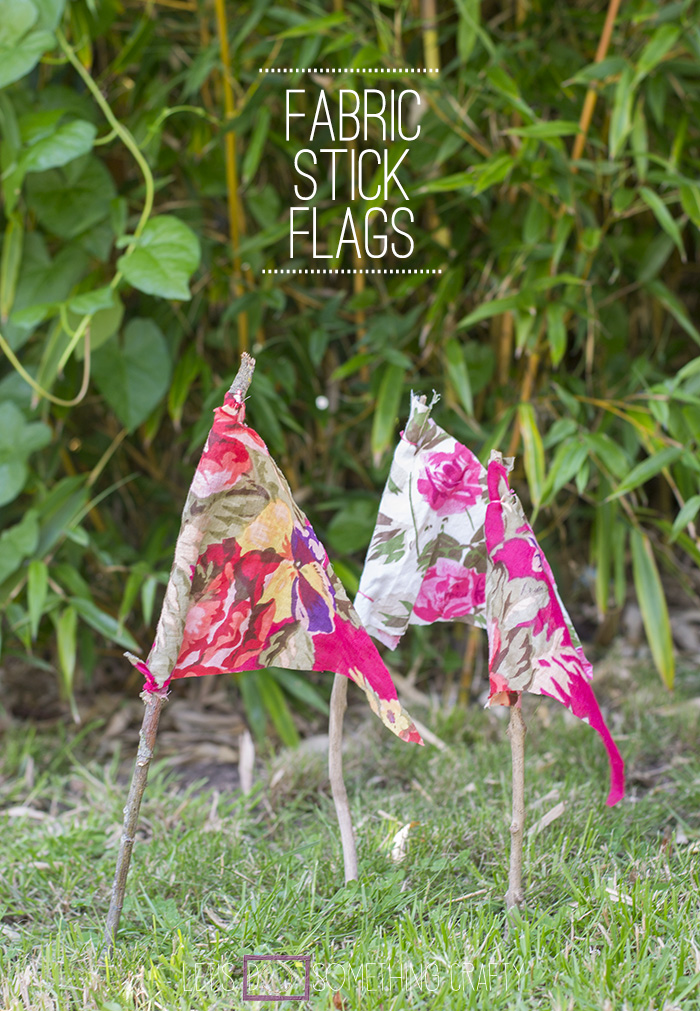 These bunting flags would be great for lining the path to your house if you were having a party as you could match them with your chosen theme.