These pretty flowers are a great way to use up any packing peanuts.
A little while ago we had a parcel arrive and it had packing peanuts inside which Cherry quickly swooped up and carried around the house with her in a box for days, she's easily pleased!
Then the other morning she was sitting there ripping them up and turning them into flowers so I asked her if she wanted me to help her turn them into a bunting, which she did, she never turns down an opportunity to get crafty!
To make these flowers you will need:
– Packing peanuts
– Yarn / Cotton
– A needle
– Tissue paper
– Glue gun / glue
To turn them into the flowers she split them in two and peeled them nearly all the way down, then when she had three she placed them on top of each other to make the flower shape, you can see in the photo below. Don't worry about sticking them as the next part will secure them in place.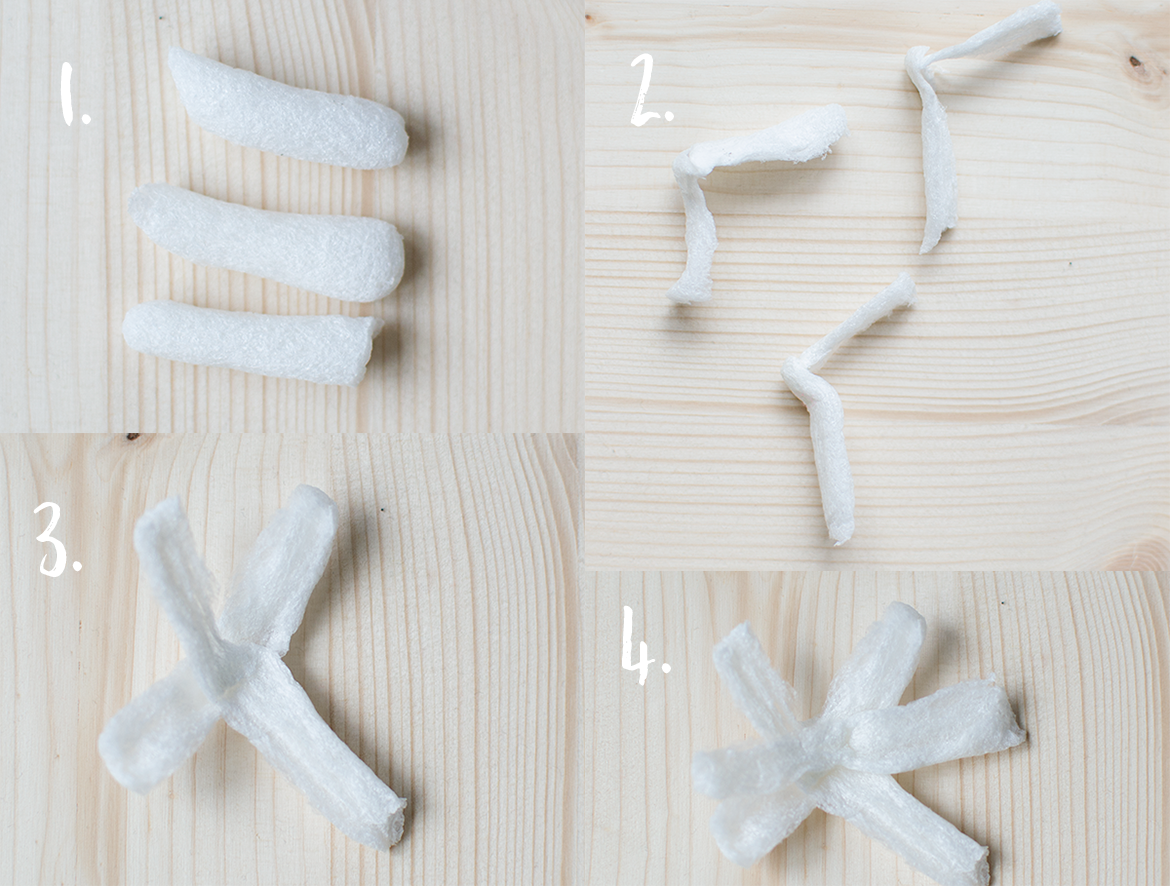 You repeat the first step until you have the amount of flowers you require, we went for 11, 10 for the bunting and 1 spare.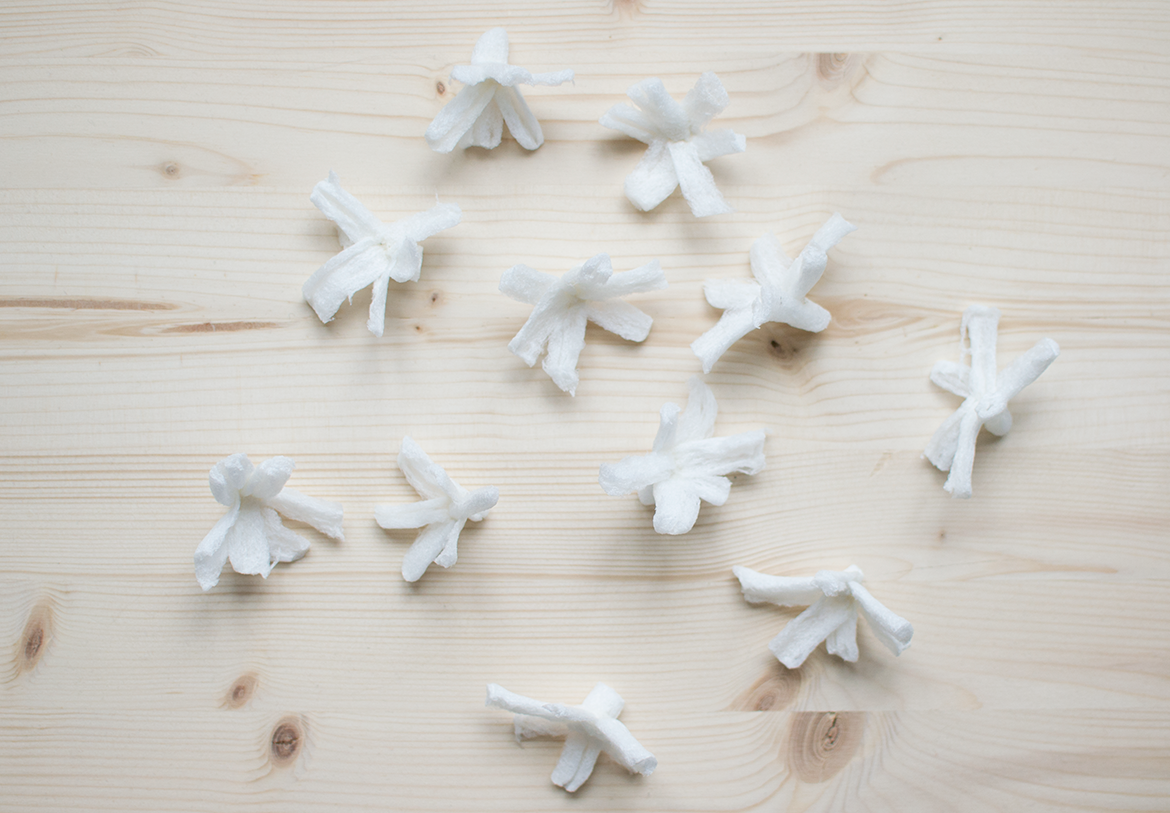 Next you need to use a thread and a needle to join all the flowers, whilst adding each one on I went through the middle a few times to secure on all the different petals.
Once we'd done that we screwed up some little pieces of tissue paper into balls then glued them into the centre of each flower.
And that's all there is to it! You can either hang them across like bunting or just let them dangle downwards like this.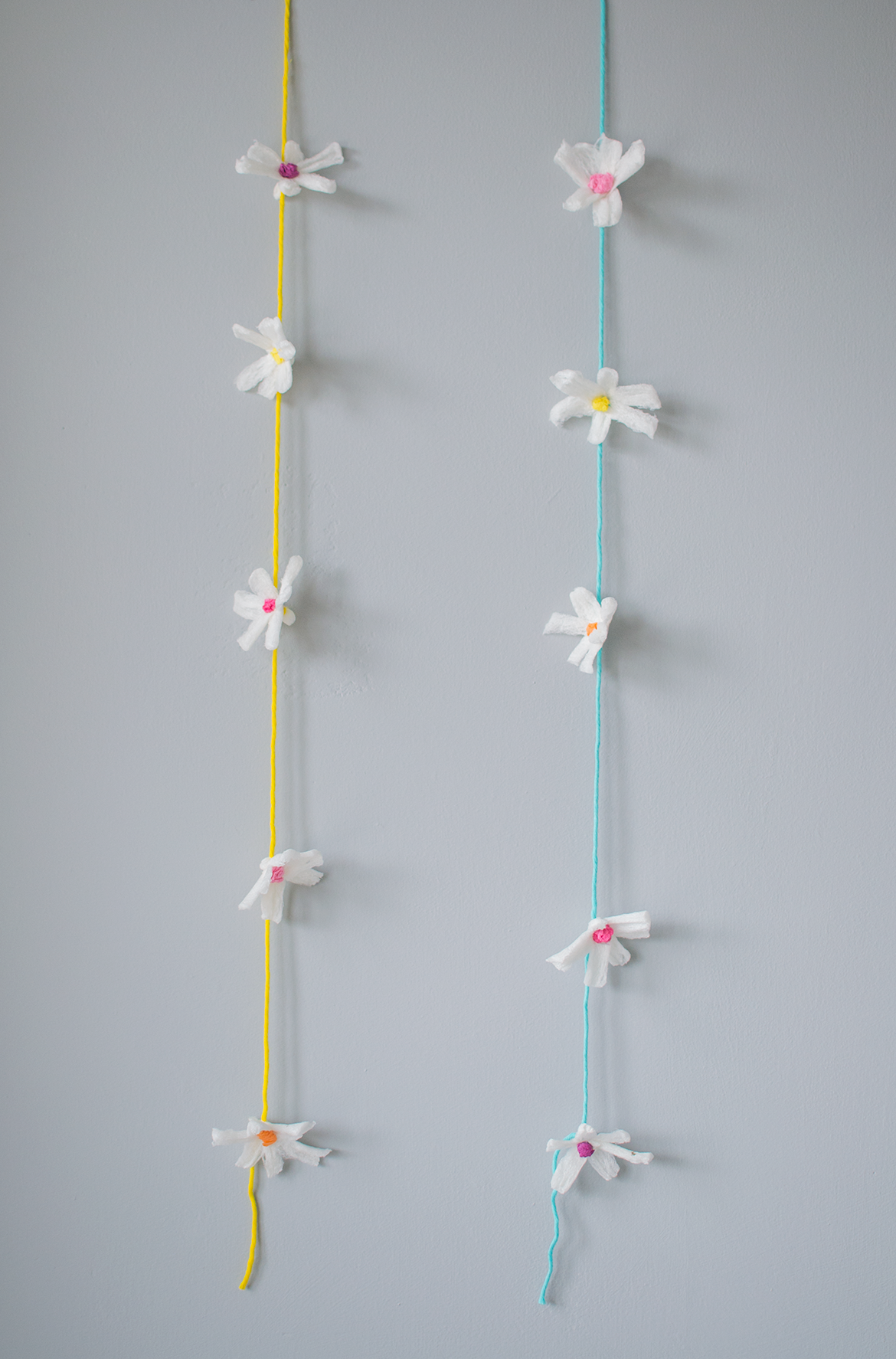 I love the transformation from rubbish to something really pretty, Cherry loves it too. She currently has hers hanging next to her bed and she gave one to Tiger too.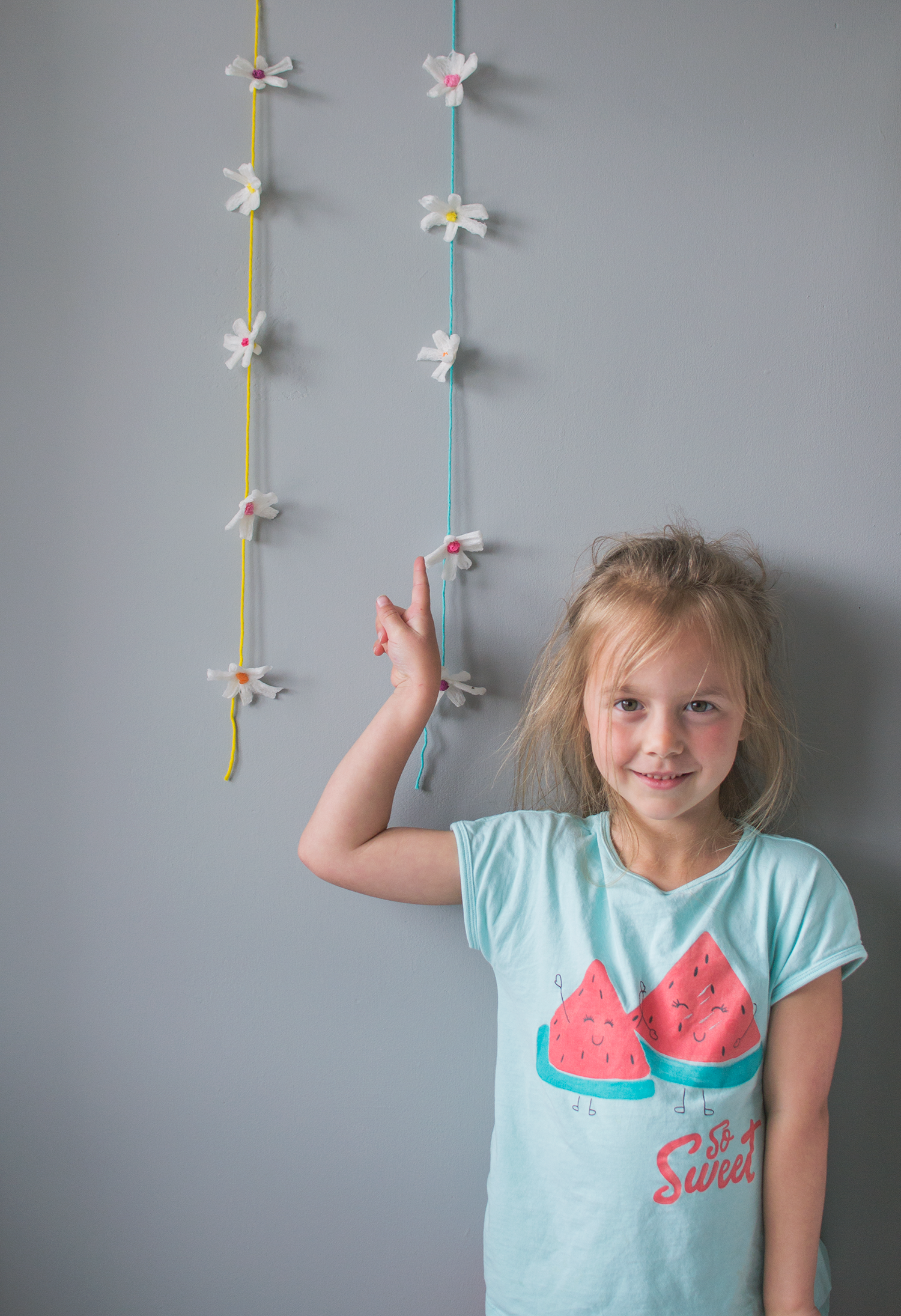 If you enjoyed this tutorial then feel free to share it 🙂