I'm not really sure what to call these cardboard Easter egg creations: glasses, goggles or eye masks. They are kind of a mixture of all three!
I've wanted to make some cardboard glasses for ages and with Easter coming up this weekend I thought we may as well theme them with that by shaping them like Easter eggs.
You will need:
– Cardboard
– Paint
– Glue Gun / Super Glue
– Elastic or String
I started off by cutting a shape like this out of cardboard…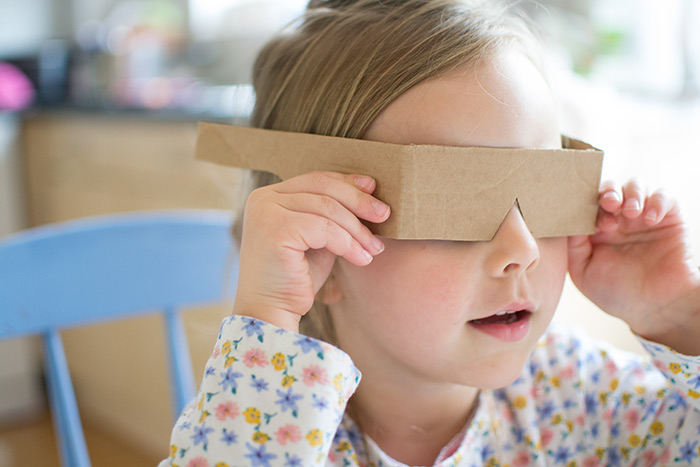 I then cut little holes out for the eyes.
And cut some Easter egg shapes out of the cardboard. We made three pairs and roughly used our faces as a guide for how big they should be. I also cut a hole out of the same place on the egg.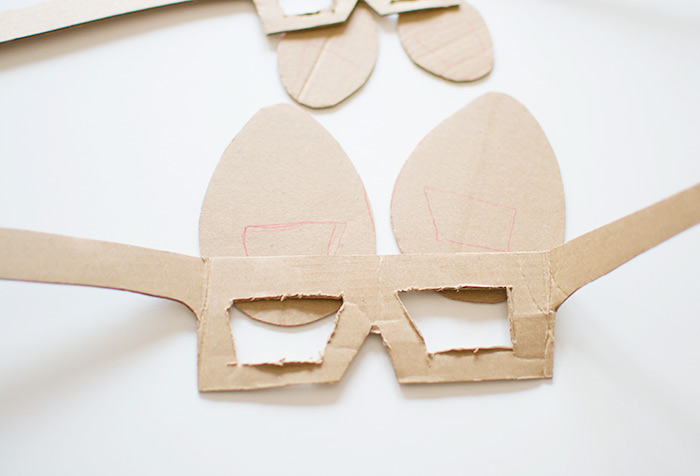 Then we painted and decorated our glasses and eggs. Cherry opting for glitter which was no big surprise!
When they were dry I used my glue gun to stick the eggs to the front of the glasses, lining up the eye holes and then I glued some elastic on the back so they would stay on. I held them against our heads to see how much to use.
Then we were ready to put them and I have to admit they look rather amusing!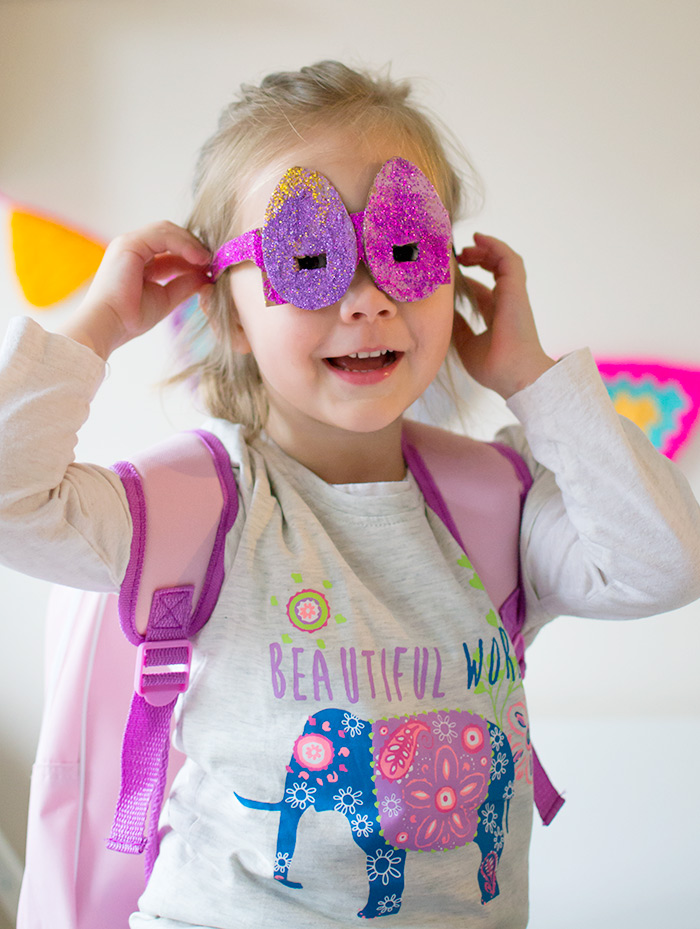 We look like Easter superheros! Tiger wouldn't even try his on and I'm kind of wishing we made Mr C a pair as it would have made an excellent family photo!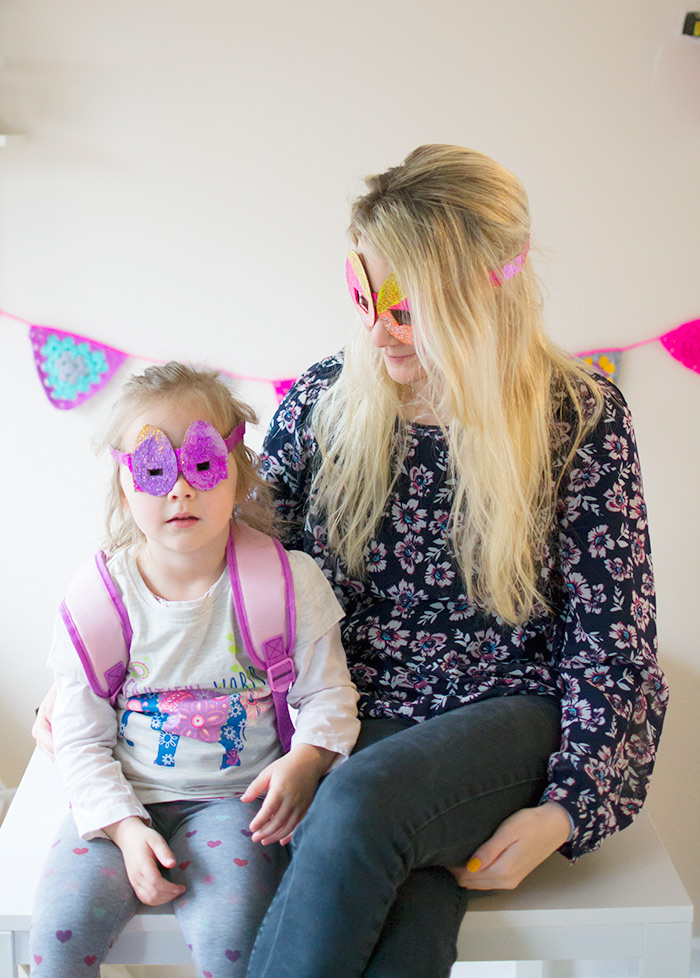 They were really fun to make as well as wear and you could theme them for any time of year too, hearts, Christmas trees…
I love crafting with cardboard, this board is full of ideas…
Follow Jess @ Along Came Cherry's board CARDBOARD CRAFTS on Pinterest.