These felt crowns are ridiculously easy to make, probably one of the simplest things I've ever posted here but sometimes the simple things are the best. Cherry has always loved dressing up and when she had friends over to play a few weeks ago the princess dresses came out and she came up to me with a piece of felt and asked me to turn it into a crown. A few seconds later and they both had crowns to go with their outfits. There is no sewing involved in making them either!
This would make a great kid's party activity, you could set up a table with glue and jewels and they could decorate their own. You can either choose to keep them plain or they can be decorated in any way you like, you can experiment with fabric paint or do as we did and practice some sewing skills.
Cherry cut some shapes out of felt and sewed them on and also sewed on lots of buttons, she loves an excuse to go in the button box!
To make a felt crown you will need:
– Sheets of felt (we used yellow)
– Scissors
– Yarn / String
I've made a little video to show you how to make them as I've set up a new YouTube channel for Let's Do Something Crafty and want to start creating more content for it. I was using one connected to my old blog before but wanted to separate them, it's looking a bit lonely though so do
come and subscribe
if you would like to see more of my video tutorials!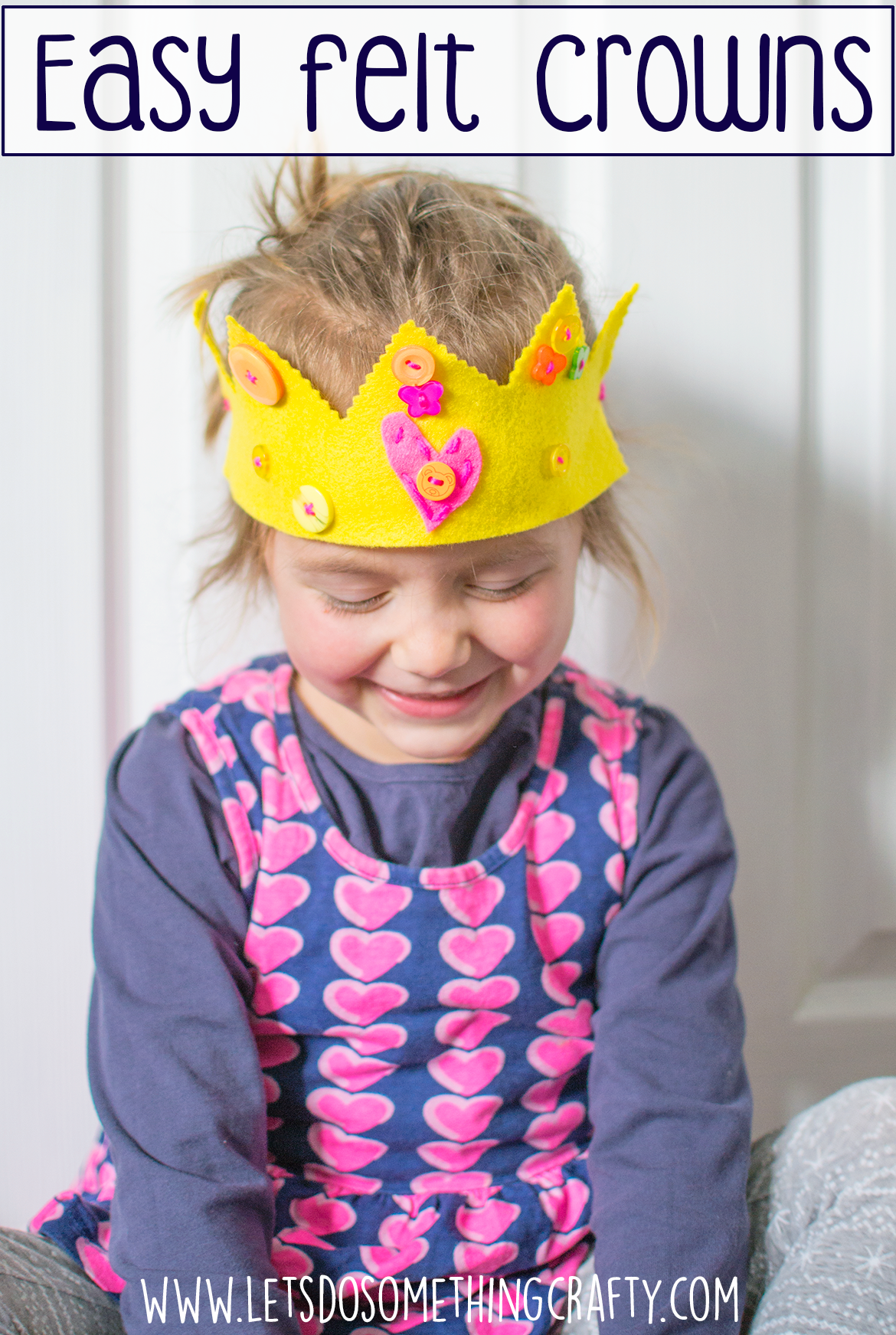 If you like these felt crown activity then you might like some of my other simple crafts for kids…
How to make a rainstick, this is a colourful and fun craft using an old cardboard tube.
Try out some junk modelling with these aliens.
Set up a camping play scene made from pipe cleaners.
Brighten up your window sill with these easy felt flowers.