Since its introduction as a cheaper alternative to pricey hardwood flooring, laminate flooring has advanced in huge strides. It has grown in popularity to the point where there are few types or finishes available with hardwood, stone, or slate that are not also available with laminate.
We'll look at some of the design options available to you when selecting cheap laminate flooring for your home in this article. Each of the styles listed below has numerous variations, but for the purposes of this tutorial, we'll focus on the most common.
Oak laminate flooring
Oak laminate flooring is perhaps one of the most popular floor choices since it complements practically any style of decor. Hardwood oak flooring is not only pricey, but it also needs a significant amount of maintenance. Laminate oak is low-maintenance and comes in a wide range of colors and styles. When operating a busy home, oak laminate flooring is suited for practically every room in the house and guarantees that your room remains modern, airy, and functional.
Walnut laminate flooring
Walnut laminate is typically used by individuals seeking a darker floor color than that supplied by the majority of Oak floorings. Laying real walnut hardwood would undoubtedly break the budget, therefore laminate is usually a more cost-effective option. Walnut laminate comes in a variety of colors and finishes, with details ranging from (natural) knots to beautiful grain. Walnut laminate flooring provides outstanding looks at a fraction of the cost.
Hickory laminate flooring
The beauty of hickory is that it comes in a wide range of hues, and hickory laminate is no exception. This laminate may be the appropriate choice for your project if you want a grey tone, a warm red, or even beige.
Hickory has a colour style to suit practically everyone, whether you want a lighter shade, a deeper shade, or something in between. Choosing laminate versus hardwood can save you over three quarters per square foot in terms of expense (not to mention maintenance).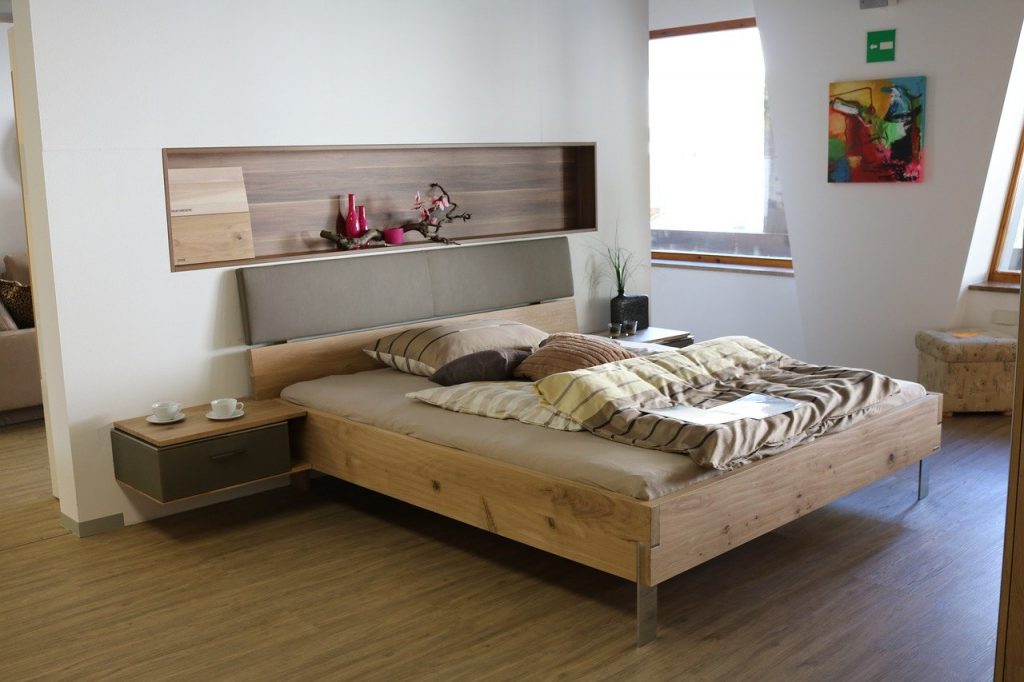 Chestnut laminate flooring
The chestnut laminate is available in a variety of color tones, but it is also available worn, giving the laminate a vintage appearance. Although not as popular as the aforementioned designs, chestnut has a distinct look and feel that elevates it above what was originally regarded to be low-cost flooring. It is simple to install, clean, and maintain.
Stone tile floor
If you've always wanted a stone tile floor but couldn't afford one because of the expense, you'll be happy to discover that laminate stone effect flooring now appears hyper-realistic. These stone tile designs are perfect for both kitchen and bathroom renovations because there are so many to select from. A stone tile floor can now be had for a fraction of the price of a real stone tile floor.
Slate tiles floor
Slate tiles are the perfect choice for moist areas such as kitchen and bathrooms, but the expense has always been a deterrent for the great majority of homeowners. Authentic slate flooring is extremely expensive, complex to install, and extremely demanding to maintain in order to retain its original luster.
Fortunately, laminate is inexpensive, simple to install, and relatively easy to maintain on an ongoing basis. Slate flooring is no longer reserved for those with vast budgets; this laminate flooring can be purchased for a reasonable price and will last for many years.
'Contributed Post'