These neon sun catchers are so bright and colourful.
So supposedly it's now summer here in the UK but as usual the weather forecast is saying something different. There hasn't even been many days this year when I've taken my jacket off let alone spent any time sunbathing. Hopefully we will have some nice weather over the next few months though before the countdown to Christmas starts again!
This is just a quick one as I'm still knee deep in painting and sorting after our house move but my latest post as craft contributor for Little and Fierce is now up on their blog and I thought I would do a little post here so you can follow through to the tutorial should you want to give these neon pineapple sun catchers a go.
I say they are sun catchers but they could actually be used for anything, mine are currently sat on our fireplace but you could put them up on the wall, make a garland with them or stick them on the window as sun catchers.
They are really bright and colourful and if you are currently enjoying some nice, sunny weather where you live then they make a great summer craft.
If you would like to see the tutorial then you can find it HERE.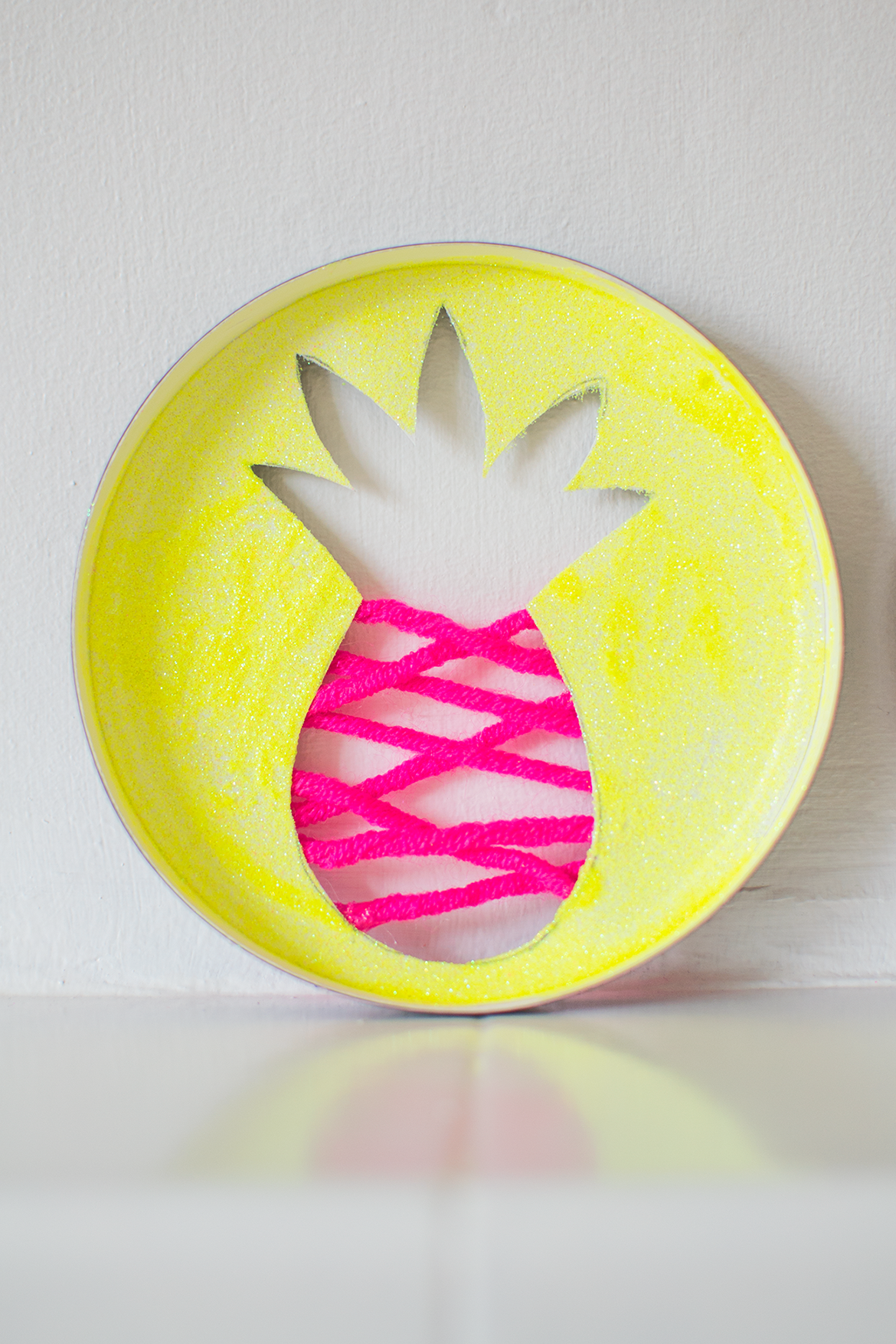 If you are looking for some more summer craft ideas then you might also like…
These shell people, perfect for using up any shells you've collected at the beach.
This sea shell windchime, again a great use for any shells collected at the beach.
12 Ice-Cream Crafts – lots of crafts that look good enough to eat.
These salt dough ice-lollies make a super fun activity.
These Hama Bead ice-cream necklaces are fun to make and wear.
Hama Beads can also be used to make these ice-lollies.
If you have any cardboard boxes lying around then why not paint it and turn it into a swimming pool for dolls?