If you are looking for some summer vacation ideas to keep the kids happy then here are 9 of my most popular summer crafts, some are totally mess free too so even if you hate the idea of painting don't be put off!
A couple of them require a trip to the beach to gather materials such as rocks and shells so you can send them on a hunt to find them whilst you relax with a book, perfect 😉
And a few provide hours of fun even after the making is over meaning a bit more potential quiet time for you, although quiet time after having kids doesn't really exist does it?! But we can dream!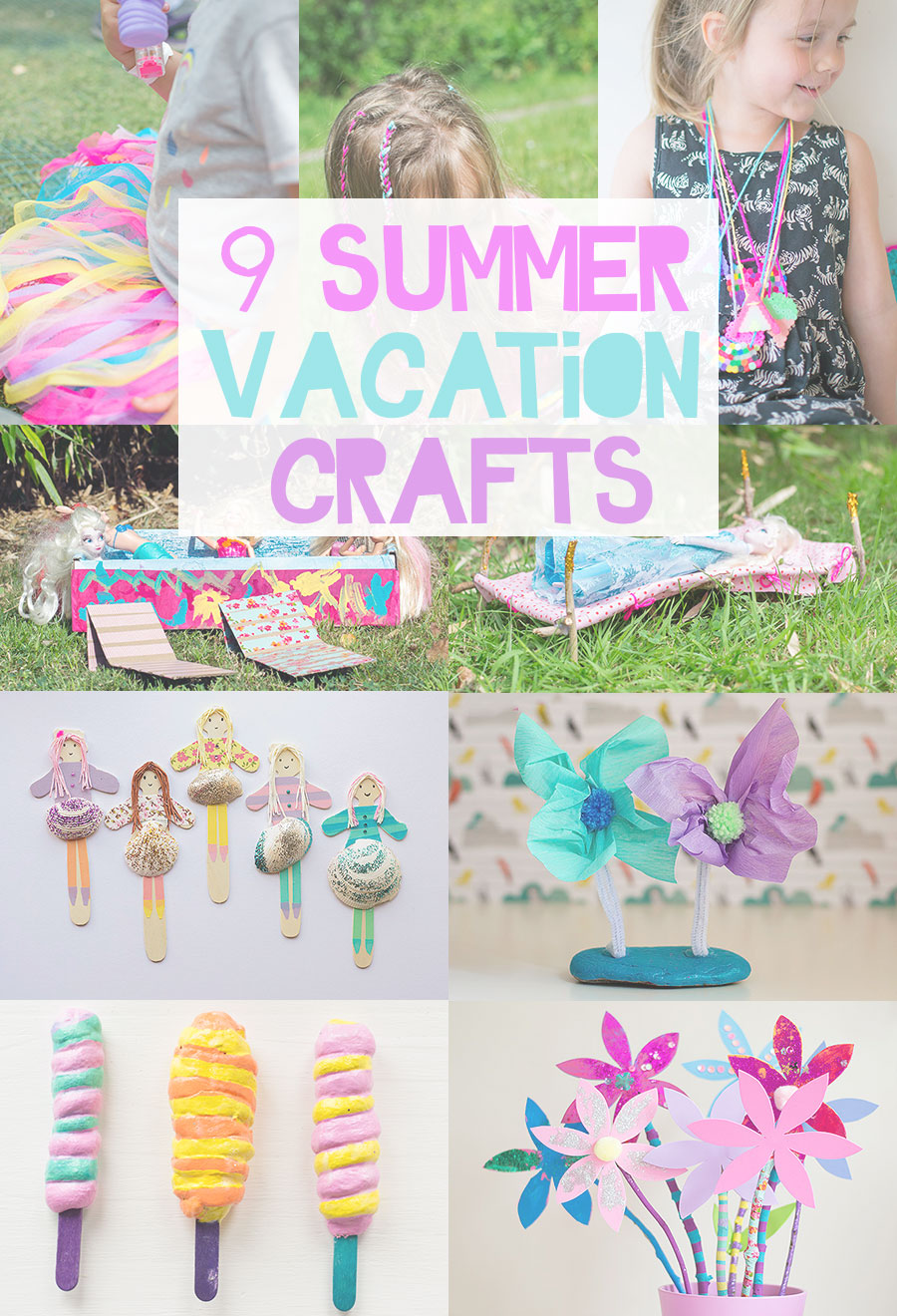 How about making a tutu? It's super quick and easy, doesn't cost much and your kids will love twirling around in them, you can also make mini ones for toys. Older children can tie the tulle on themselves.
These hair braids are super easy to put in, you just add some yarn into a plait.
Hama beads are always great for keeping the kids entertained, why not make summer designs like ice-creams and tents then turn them into necklaces like these?
If you have any cardboard boxes lying around then get the kids to paint and decorate them to look like swimming pools then when dry they can chuck all their toys in and play with them. Hours of fun!
This doll's bed has been made form a pile of old sticks, find out how here.
After collecting shells at the beach why not turn them into shell people?!
And if you've collected any rocks at the beach then why not make these rock flowers? They are perfect for brightening up a window sill.
Who said salt dough was just for Xmas decorations? These salt dough lollies have been moulded around lolly sticks and once dry you can play ice-cream shops.
These flowers have been made from sticks and you can decorate them outside without worrying about mess.