I used to love candy jewelry when I was little and wanted to recreate something similar for Cherry and Tiger but without the candy part as we don't really let them have it very often. They do however love dried fruit so I thought it would be fun to recreate a candy necklace without using candy.
Dried fruit has lots of health benefits, you can read all about them here but it is still really high in sugar so should still only be eaten in small portions. My two would eat so much if they could but if you imagine how much fruit it would equal in it's un-dried state then it suddenly seems like a lot!!
For this healthy alternative to a candy necklace you will need:
– Large plastic needles
– Dried fruit – we used raisins, apricots and apple
– Thread
– Scissors
I wasn't sure if the plastic needle would go through all the fruit but it did, in fact it was easier than using a metal needle which is good as it means young children can do it safely.
I cut the apple and apricot up in smaller chunks then Cherry threaded it all on.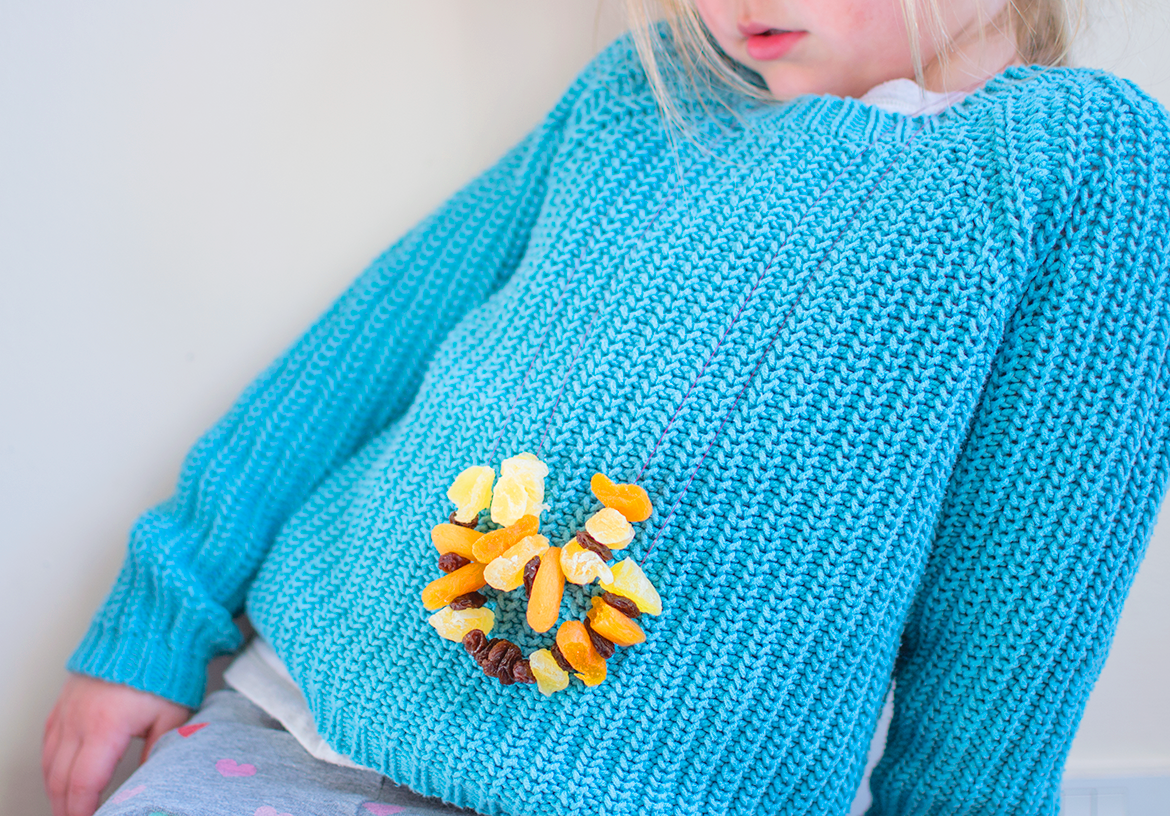 This would be a really good activity for a kids party, or just something to keep the kids entertained on a rainy afternoon.
You could also experiment with different types of dried fruit, we just found this in our supermarket but health food shops sell so many different types these days.
For more kids jewellery ideas check these out…
Cardboard shape necklaces, covered in glitter and paint these are so bright and colourful.
 These foam shape necklaces are super simple.
These fruity watermelon necklaces are made from felt.
Or these Hama Bead necklaces make a great activity.
Or why not give these spooky Day of the Dead themed necklaces a go?!