These finger puppets are really simple to make and Cherry loves playing with them.
It would be really fun to make a little theater out of a cardboard box then you could do a little puppet show with them.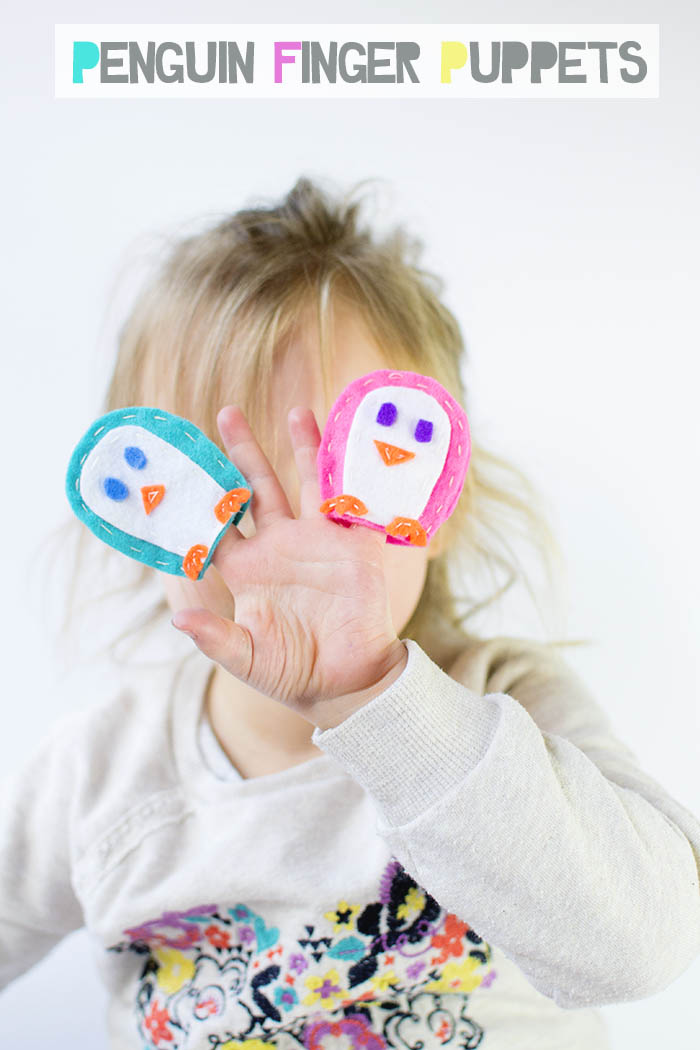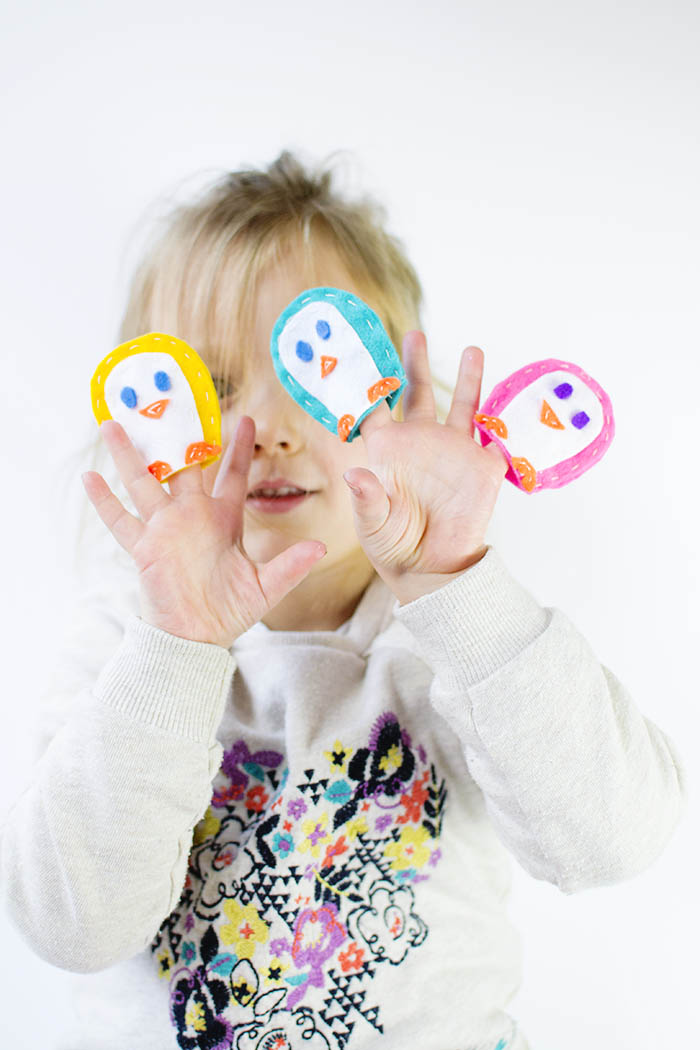 Kate from Crafts On Sea came up with the method of making them for Sykes Cottages, you can see how to do it in the image below and then the full instructions are here.
I have to admit that I only saw the full instructions after I had made them and the puppets are slightly different so take a look first to see which ones you want to make.
You might also notice that my colour scheme is somewhat different, I blame this on the fact that I had no black felt in the box when I made them! I also couldn't find any matching googly eyes so just cut some ovals out of felt and used my glue gun to stick them on.
I love the way that once you've made these you can then go on to do any animal you like.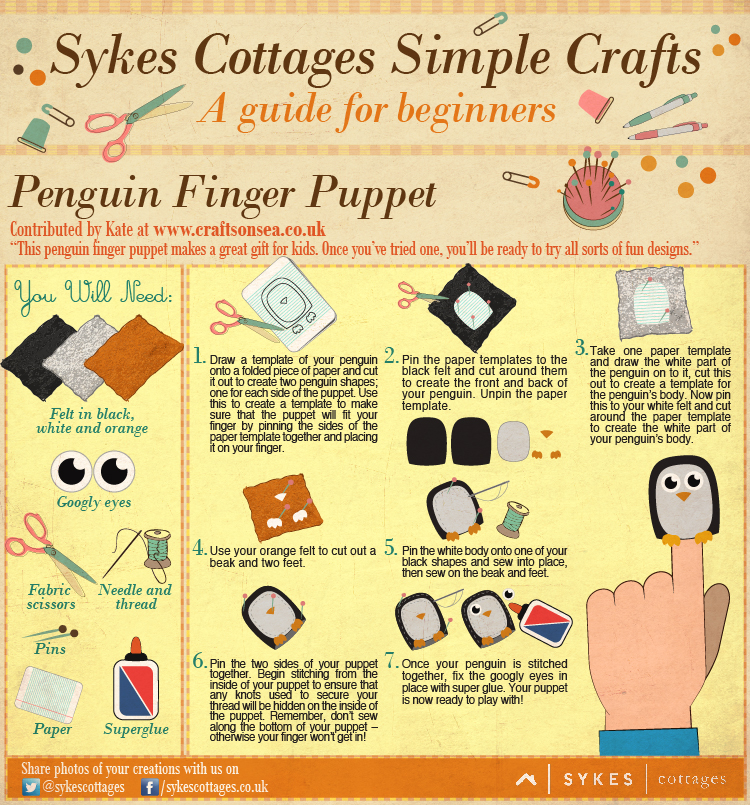 Penguin Finger Puppets from the Simple Crafts Guide for Beginners by Sykes Cottages
Partnered post