This DIY photo holder is a great way to display polaroid style photos and it's super easy to make.
What you need:
– Piece of wood
– Paint
– Glue gun / superglue
– Wooden pegs
– Washi tape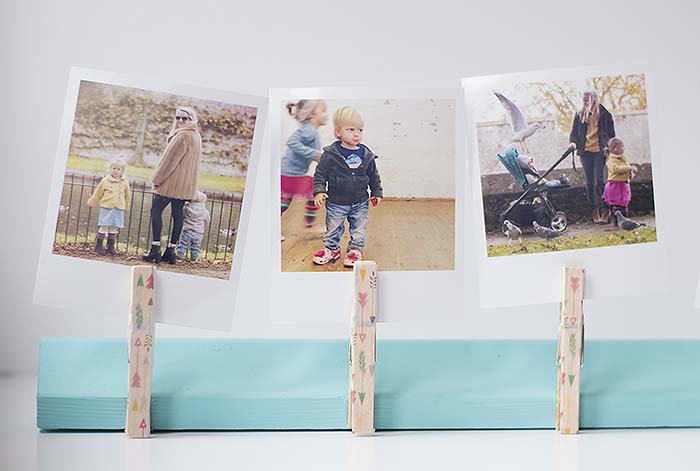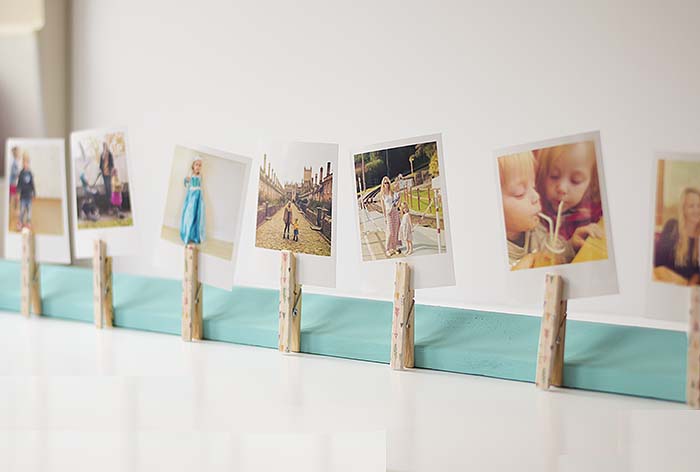 I found the piece of wood for my photo holder in my local DIY store, it was only a couple of pounds and they had all different sizes.
Then I painted it with wall paint, you can pick up a tiny tester pot in a whole range of colors.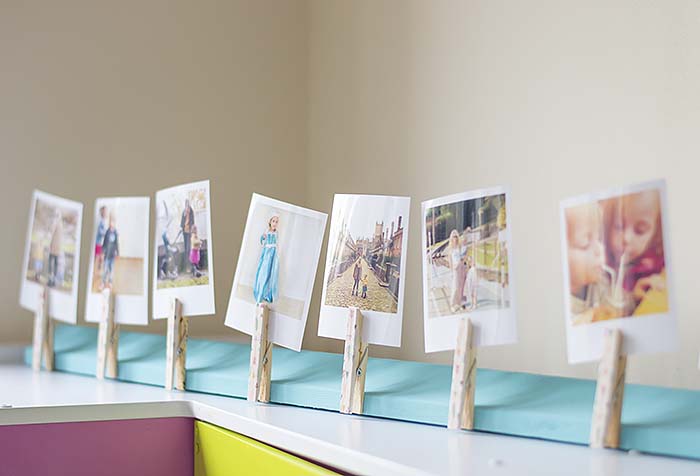 I covered the pegs with washi tape and stuck them onto the wood with my glue gun (make sure you stick them on so the clip bit is at the top).
You can go on to decorate the photo holder in any way you like, you could stick pom poms on it or you could paint / stick glitter on the pegs too for a different look.
I'm going to put mine on my window sill.
The photos are actually my Instagrams and have been printed off by a company called Printklub. They send out 30 of your Instagram /  Facebook photos in a lovely little box. I was sent this limited edition one which is made of aluminium. They also do magnets and posters and their non limited edition boxes are gorgeous. They would make a great present. Why not make them a photo holder to go with them?!
You don't have to make it out of wood either, you could use other materials such as cut to size perspex.
'Collaborative Post'