I really love fake taxidermy, there are so many fun options available these days but I especially love all the knitted and crocheted ones, no surprise there 😉
A lot of them look a bit complicated for me but when I was making a bag a few months ago I looked at it afterwards and realised it looked like a foxes head hence where the inspiration for this came from.
This is the tutorial I used for the bag, it's by Bella Coco, I use so many of her tutorials as they are so easy to follow.
To make the fox I used all orange for the chevron piece.
I made the ears using cream yarn, I chain stitched how wide I wanted them to be then dc stitched back cross each row decreasing the stitches as and when to make it the shape I wanted. If you aren't sure how to crochet a triangle then you can type it into YouTube and find tutorials. I then sewed them on using a large plastic embroidery needle.
I used black yarn for the nose and eyes and once I had finished the face I folded the chevron in half, right sides facing each other, then stitched around the outside leaving a space big enough to turn it the right way out.
After turning it the right way out I stuffed toy filling into the gap before stitching it all up.
The only thing I would do differently next time would be to make two separate chevron pieces instead of one longer one, where I folded it in half it took a bit of the width away so one side is a bit unequal to the other, not a huge deal though.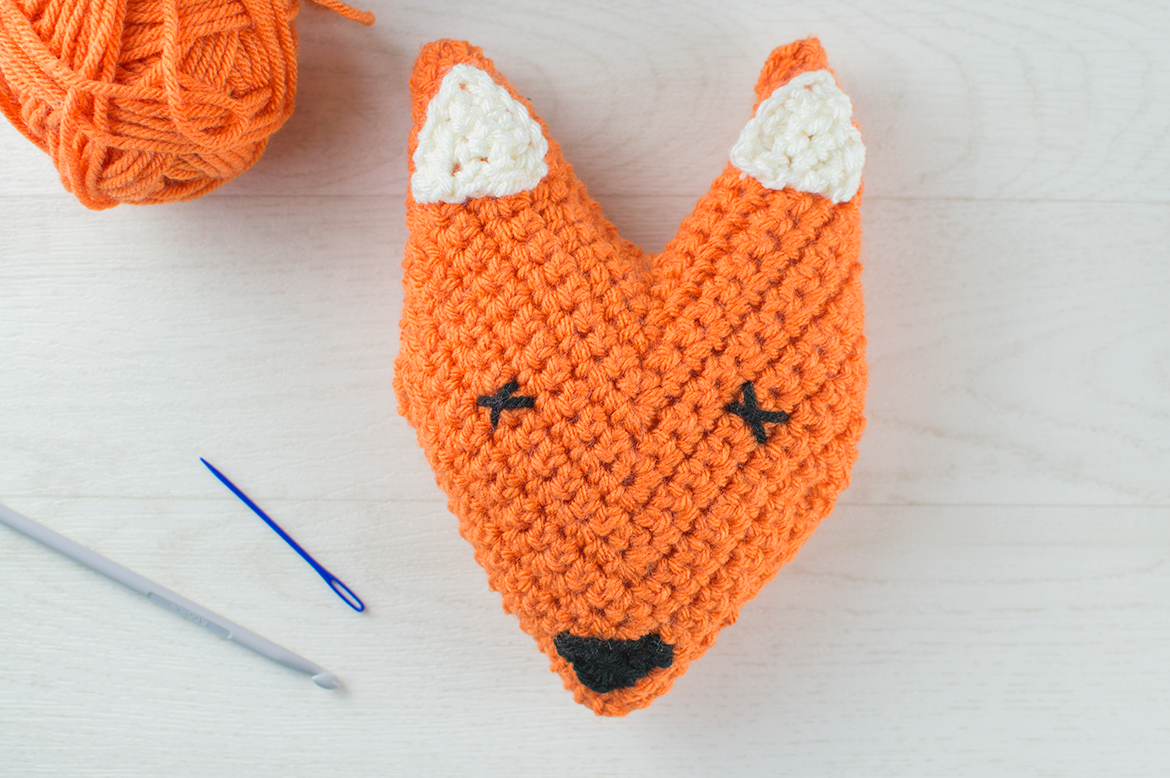 Once finished you can mount it on the wall, either by making a frame for it, buying a frame for it or sticking it on a hook.
If you would like to see some more crochet ideas then you might like to check out the crochet bag I made using this pattern.
There is also my mini crochet jumper post.
These crochet Minion goggles are super fun and perfect for any Minion fans, my kids are obsessed.
These crochet dream catchers are great for beginners.
This crochet bunting has really brightened up my kitchen.
And these crochet headbands are made using tulip stitch and are super pretty.