After making an advent calendar like this last year I decided to do something a bit simpler this time.
This advent calendar is super quick and easy to make and uses washi tape which I love crafting with.
I chose a space on my wall with a hook so I could put a pom pom on it then put some strips of washi tape coming down from it to make the tree.
Then I used some more washi tape to make the lights, I wrote the numbers on some of the lights.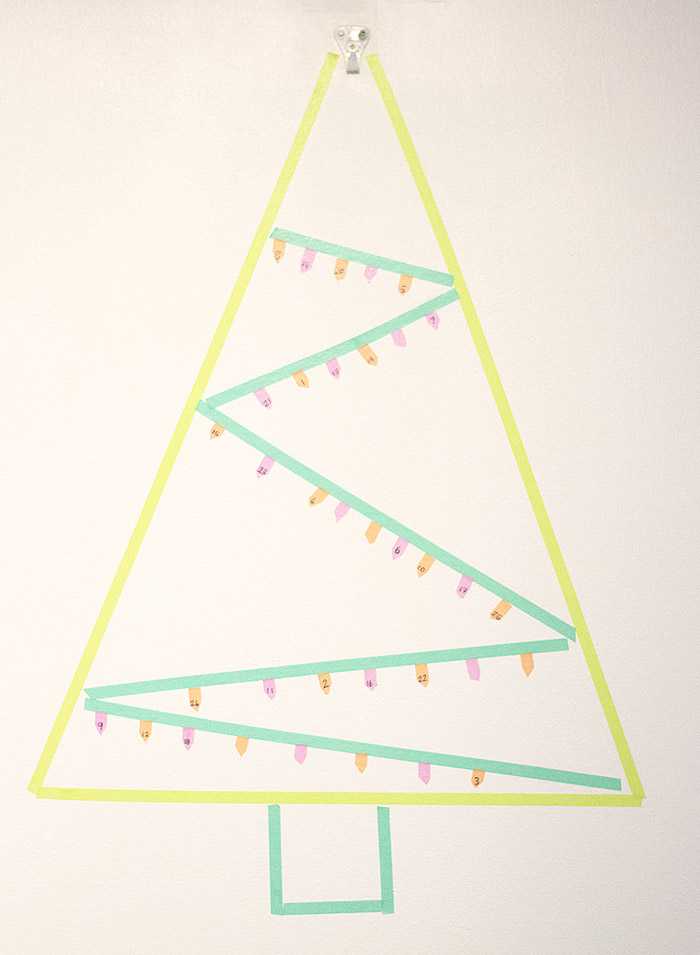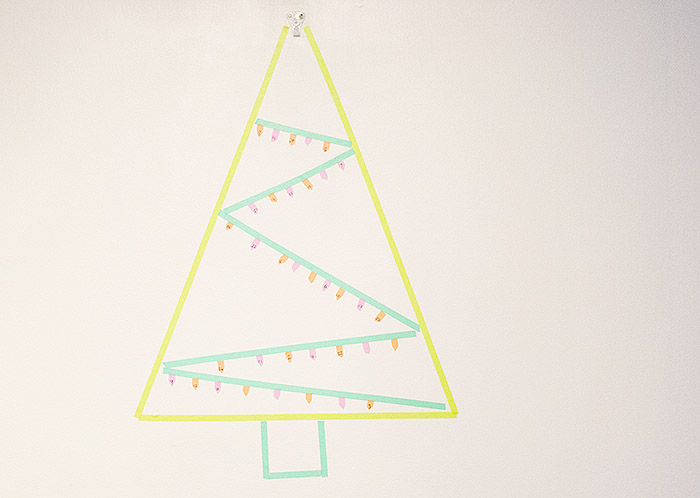 Then I hung a pom pom on the hook.
Each day I will get something ready to go with it, probably a mixture of activities, a clue to find a little gift or maybe the odd chocolate. I will write the acitivity out that morning depending on what I feel like doing!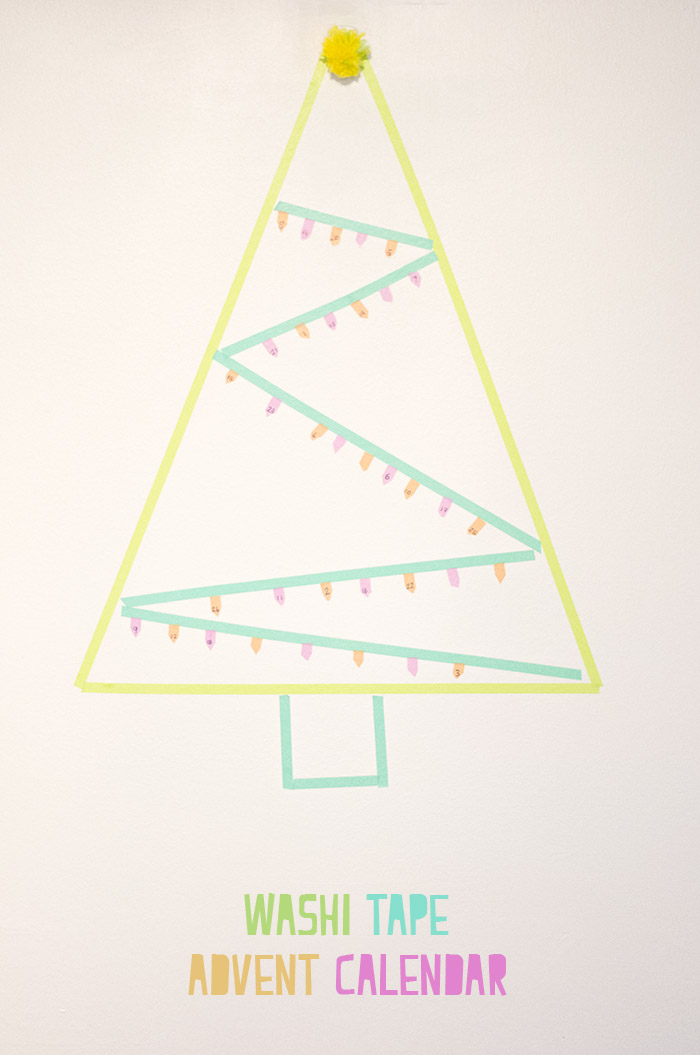 Making an advent calendar is a really fun way to celebrate the time leading up to Christmas and means you can avoid chocolate too.