How to make a snowflake mobile…
What you need:
– Snowflakes, I used an Xcut Xpress die-cutting machine but you could also just cut them out of paper / card.
– String
– A straight piece of metal or a stick
I finally got around to testing out all the dies for my Xcut Xpress machine the other day and wanting to make something festive with some snowflakes. I cut these out of foam and as well as making the snowflakes it also creates some colourful confetti with all the bits that you push out of the holes.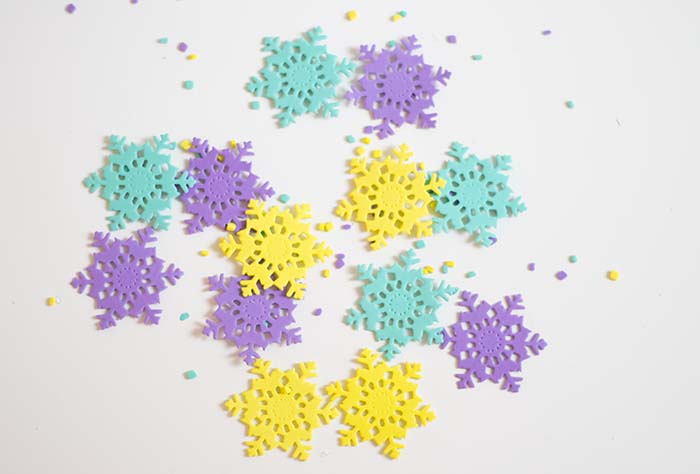 I tied the snowflakes onto a piece of metal and hung it on the wall. I used the welding wire that I wrote about in this post and that I use in a lot of my crafts but you could just use a stick and wrap it in yarn or paint it, or just keep it natural.
There is something so pretty about snowflakes, I'm really hoping we see some real snow this Christmas.