A little while ago I bought a book called Crafty Dolls by Jane Bull, UK readers can find it here and US readers here, it's such a great book and even though my sewing knowledge is still pretty basic I felt able to attempt making the kids a rag doll. I've been meaning to do some sewing for ages as I have a very lovely Janome machine on loan and sewing with it is a dream due to all it's awesome features like automatic cutting and not needing to pull the bobbin thread up.
One of the things I liked about this book is the way the templates are in it so you can just use tracing paper to copy them then pin onto your material and cut. I also like the way she teaches you how to make all the other things in the book, there are tutorials for knitting as well as types of stitches and everything else you need to know to make the things in the book, there are some really sweet accessories for the dolls too like cameras and mini knitting needles.
There are lots of variations of this doll (and others) and different outfits for them, I've also made one for Tiger but haven't finished his jumper yet so thought I would share the one I made for Cherry.
The instructions on how to make the doll are really easy to follow and mine doesn't actually look too different to the one in the book which is always nice!
I knitted the little jumper using 4 color yarn which is why one of the arms is a different color. It's the first thing I've ever knitted though so I'm quite pleased with it.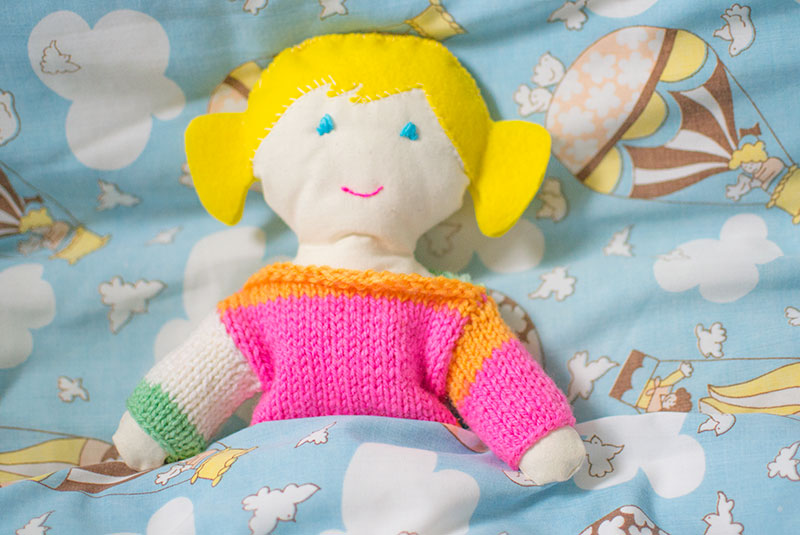 I also made a little tutu like the one I made for Cherry last week.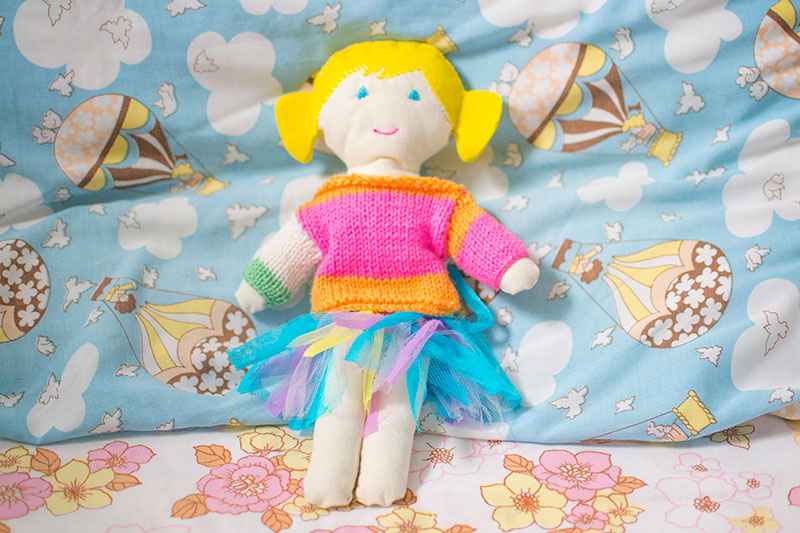 If you are wanting to make some rag dolls for your kids but only have a basic level of sewing knowledge then I would definitely recommend this book 🙂