I was sent an ocean themed box by Bostik this month and asked to create something with it.
I decided to make an ocean themed DIY fishing game using an old cardboard box.
Cherry got really involved in making it and helped paint the box, stick the stickers around the outside, glue the shells to the bottom and decorate / cut out the fish.
To make this DIY fishing game for kids you will need:
– A Cardboard Box
– Some Sticks (one for each player)
– Strong Tape
– Fish Stickers
– Pipe Cleaners
– Shells
– Blue Card
I've made a tutorial video at the bottom showing how I made the fishing game.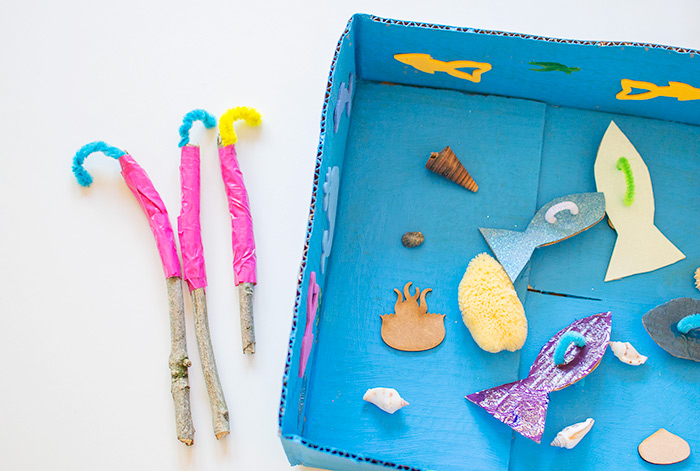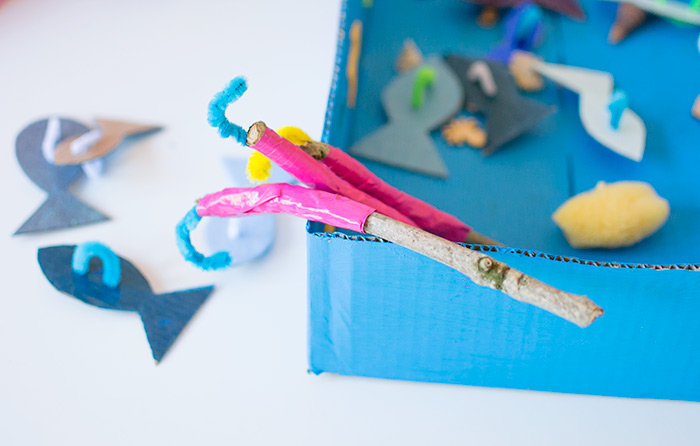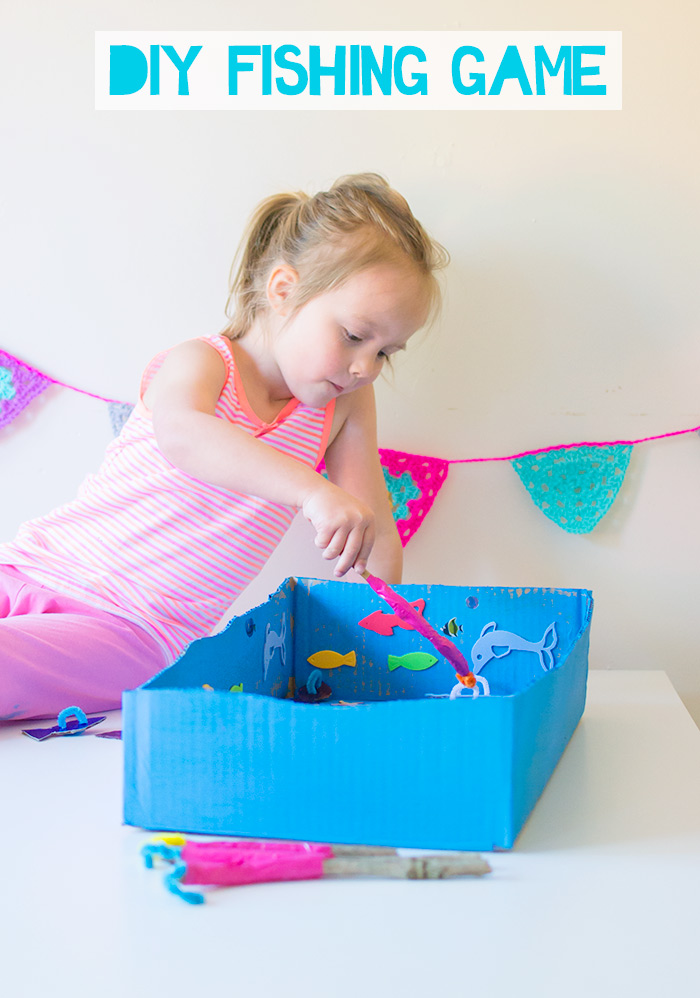 It's a great way to learn about the ocean too. You could make some dolphins, sharks and whales as well as fish.
So here is the video, apologies for the overuse of the word 'um' too. It's a bad habit!
And if you like crafting with cardboard then do come and follow me on Pinterest…
Follow Jess @ Along Came Cherry's board CARDBOARD CRAFTS on Pinterest.