This toy camera is one of my favourite crafts.
I love anything camera themed, probably because I love taking photos and as a result Cherry wanted her own camera so she can copy me. Instead of buying one I thought I would make one.
You will need:
– An Egg Carton
– Some felt
– Paint
– Yarn
– Cotton Wool
– Cardboard
– Scissors
– Glue Gun / Strong Glue
– Stapler
Here's what I did…
1 – To start with I cut the egg box in half.
2 – Then I cut up the side that holds the eggs. I snipped one to the size I wanted for the lens then kept another one to go on top for the viewfinder.
3 – I painted the two egg cups.
4 – I Found a piece of felt to cover the front with.
5 – Plaited some wool to make a neck string for it. I snipped a hole in either side of the felt and egg box to push it through then tied it together inside the box. Then I cut a hole in the felt and glued the lens on the front of the egg box lid.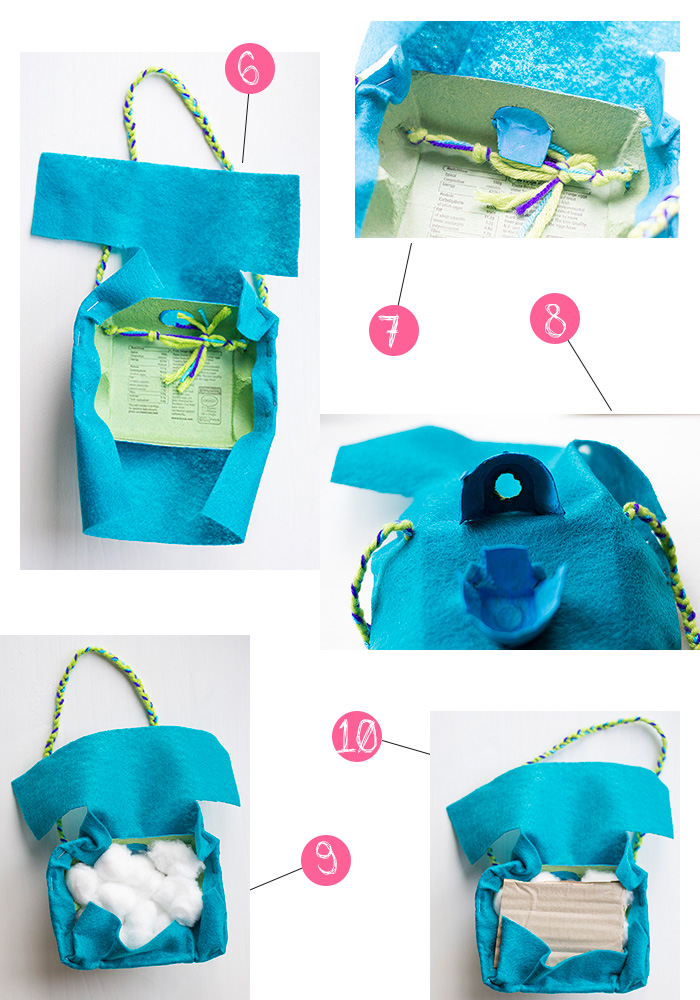 6 – Then I started stapling the felt to the egg box. I made a pink one too which I glued but I found stapling easier. If you do use glue then make sure it's suitable for use on felt otherwise it will just peel apart.
7 – I cut a hole in the felt and stuck the flap of the second egg holder through the hole in the egg box lid.
8 – Then I cut a hole in the end of it so that you can look through it.
9 – I stuffed the back with cotton wool then put a bit of cardboard over it before stapling the rest of the felt to the egg box.
10 – Then I stuck a button next to the viewfinder, a yellow rectangle of felt on the front and I painted a black circle in the middle of the lens.
I hope the instructions aren't too confusing, this was my first attempt so there might be easier ways of doing things, you could just leave the stuffing and back off altogether.
Cherry absolutely loves the pink camera and has been carrying it around all day.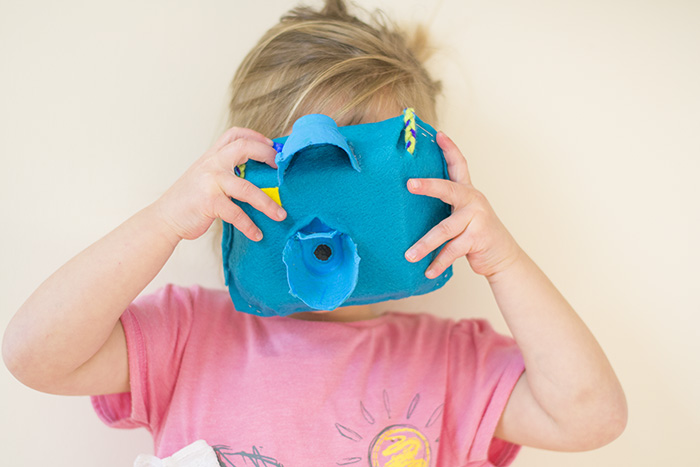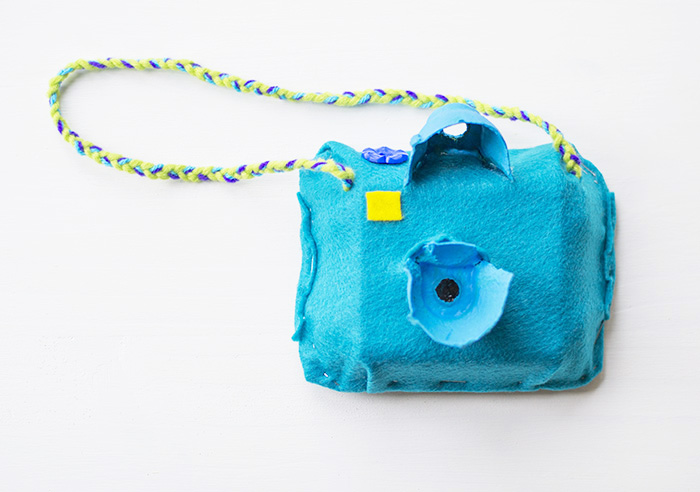 Featured on: