Kids binoculars are super fun to make and provide many hours of fun afterwards too. We made them out of cardboard tubes that we found in our local scrap store. It was actually Cherry's idea to turn them into binoculars and if you look at them then you can probably see why.
If you can't find anything similar then you could cut the ends off two small plastic bottles and use those instead, or old toilet paper rolls would work equally well.
To make these kids binoculars you will need:
– 2 Cardboard tubes
– Mod Podge
– Paint
– Glitter
– Yarn
– A Glue gun
We started by painting them with acrylic paint, the inside and the outside.
Then I put some Mod Podge around the bottoms and tops and dipped them in glitter before adding another layer of Mod Podge to stop the glitter falling off everywhere.
I wrapped yarn around the middle, tying the top two pieces from each side together. Then I used my glue gun
 to stick the bottoms of the tubes together. Check before you stick them together how much space you need for your kid's eyes to see through the holes.
I plaited some yarn and stuck it to the ends to make a neck strap.
Then they were ready to play with. Cherry took them out into the garden for some bird spotting and has used them in all kinds of games.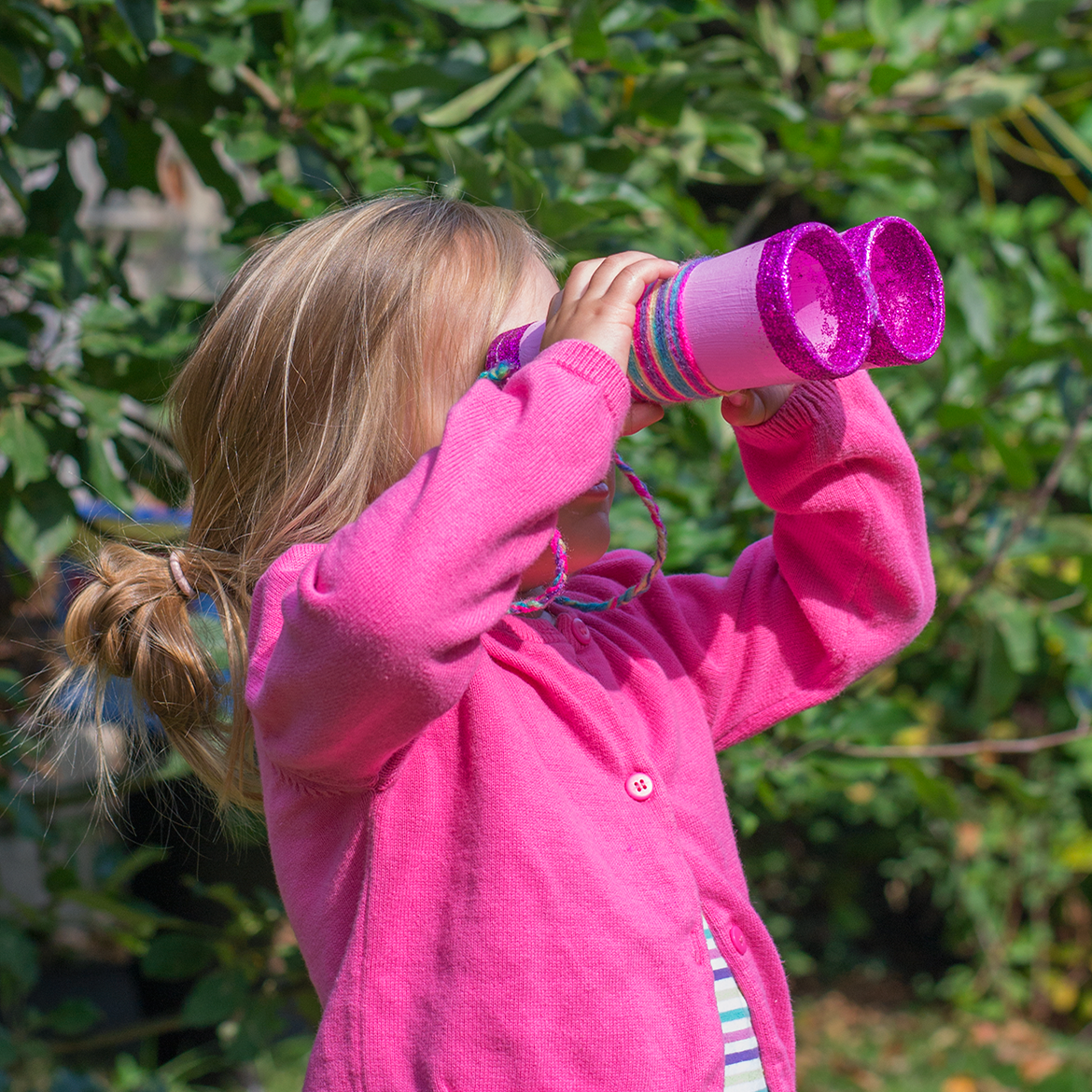 Update: Cherry has been playing with these DIY Binoculars for months, she regularly asks to take them on walks so she can bird spot with them!
You might also like these fun kid's craft ideas..
How to make easy felt crowns. These are SO easy to make, there is no sewing involved and you only need three things.
How to make a rainstick. Colourful and fun and made from an old cardboard tube.
How to make junk model aliens. Made from old junk, so much fun!
A pipe cleaner camping play scene. So much fun.